Maria Chike has always looked chic and classy in her choice of outfit, she looked like a goddess in action. Ever since her appearance on the big brother Naija show, people could not keep shut about how her beauty radiates the surrounding that she enters. Maria knows her way around fashionable outfits, thereby complimenting her hour glass body figure.
Fashion is the physical representation of personality to the public, the way that you are dressed would influence how people would address you. Maria received many appraisals whenever she posts a picture of herself, she becomes the center of attention.
There are different outfits rocked by Maria Benjamin over the years, but these 3 would make you see her like the beautiful queen that she is.
1. The traditional outfit.
This is a dress style rocked by the beautiful woman, she looked alluring in this outfit. Being beautiful is an advantage to Maria, it is hard for her to witness a fashion disaster out in public.
The traditional outfit is long and overflowing, having a transparent material mixed with the green material. The dress style is unique, having a shinning white material to design it.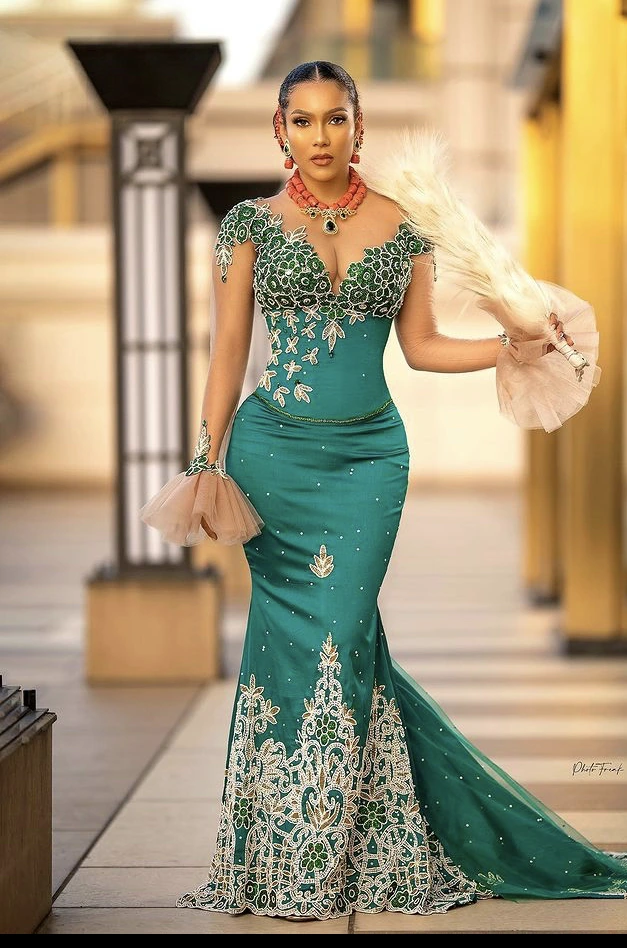 2. The long gown.
This is another outfit rocked by Maria after her exit from the big brother Naija house, she looked stunning and classy. She understands the assignment when it comes to rocking fashionable outfits, it compliments her skin tone all the time.
It consists of a larger portion of transparent material, having a thicker inner material to cover up sensitive parts of her body. The combination of green and wine color was a perfect duo for the outfit, making her the center of attention.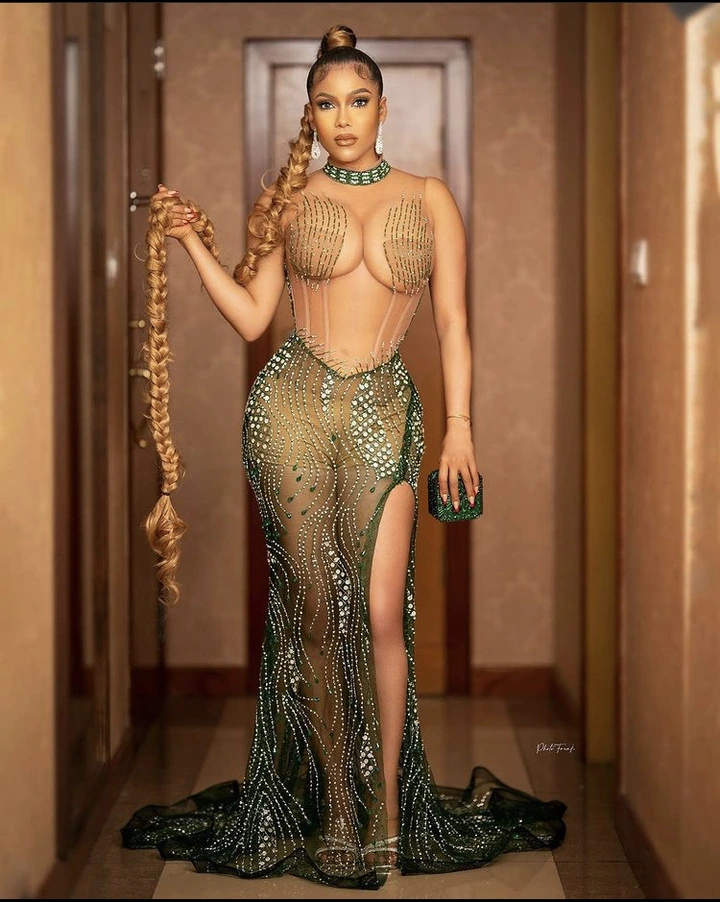 3. The short gown.
This outfit outlines her curves perfectly, she looks like a fashion queen. The dress style is armless, suitable for the hot weather. Maria taste in fashion is top-notch, many women do not come close to look fabulous when rocking the same outfit.
The gown is short and stops a few inches above her knee level, there are flowery patterns that make the outfit unique from others.