A few days ago, the wife of Nigerian popular pop star, Innocent Idibia aka 2Baba, Annie, called out her husband on social media, accusing the multi-award-winning singer of infidelity.
Annie, an actress, and a model alleged that Tubaba 2Baba had been having a romantic relationship with one of his baby mamas, Pero Adeniyi, under the guise of co-parenting.
The actress has urged her husband to beware of his Baby mamas' antics of using their children as excuses to get the singer's attention. She said Tuface is not the only man on earth to have baby mamas.
Annie also claimed that Tubaba's family never accepted nor found her worthy despite her sacrifices.
In a series of Instagram posts, which have since been deleted, Annie claimed Tubaba shared the same apartment with Pero Adeniyi. She wrote, "How many times have you gone to see your kids with Pero and she stays with you and the kids under the same roof for nights?"
Annie questioned Tubaba's integrity as a man when she wrote, "What kind of man takes his kids to Disney (Land) and spends nights in the same apartment with his kids and their mother!"
[Don't Miss] - Nedu Wazobia's Estranged Wife, Uzoamaka Ani, Cries Out Over Rising Debts, Neglect, And Homelessness, Urged OAP To Take Up His Fatherly Responsibilities
According to Annie, her husband's Baby mamas are taken advantage of him using their children. She added, "Your baby mamas constantly use your children as an excuse for all sorts of rubbish even though I try to stay gracious."
The actress and model wife of a superstar singer urged her husband not to allow himself to be used by these baby mamas, saying, Tubaba can do better. In her words, "You're not the first man on the planet to have kids by different women, please, You can do better."
The mother of two girls also detests Tuface's manager, Efe Omorogbe, as well as Tubaba's family, saying that despite her sacrifices, their actions are not acceptable.
Annie added, "Everything I do is to show the good human that you are, but today, this move by you, Efe, Frankie, and your family is unacceptable."
In spite of Annie's outburst which has attracted mixed reactions on social media, 2Baba, and his manager, Efe Omorogbe, have not responded to her accusations.
Meanwhile, several celebrities like Harrysong, Nkechi Blessing among others have reacted to the ongoing saga, with many of them urging the couple to settle their issues off social media.
Harrysong in a post used that opportunity to advise young men not to marry any woman who likes to post on social media but couldn't discern between what to, and what not to post on social media.
See Also: Nigerian Celebrities Who Have Taken Their Beef Beyond Social Media
According to the Reggae Blues crooner, this is the only way to have peace because such uncensored posts become content for bloggers.
In Harrysong's words, "As a young man do not marry a woman that's heavy on social media, that can't have a description of what to post and what not to post because everything becomes content for brands. Heed this, If you want to live long and have peace in your home ."
Also reacting is Nollywood actress, Nkechi Blessing, who considered social media apps as evil, making marriages look like bad institutions.
She said, "God forbid this evil App that the devil has hijacked is making marriage look like a bad thing, I refuse to allow any app that can be deleted tomorrow to take the better part of my life, Never!"
Nkechi vowed that nothing in this world will make her bring issues that happen behind closed doors involving her family to social media.
The Ghost and the Tout actress said, "E no go better for the person wey turn this social media to law court where couples bring their dirty linen for people who do not give a hoot about them to have a say in what goes on behind closed doors.
Blessing added that no matter how pushed she becomes, no one would hear shit from her. According to the Omoge Lekki movie producer, she will take her L and move on.
Annie and Tubaba got married in Dubai in March 2013 in a star-studded ceremony.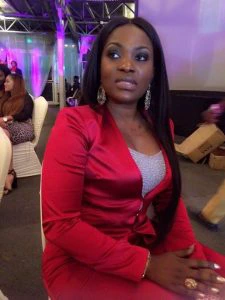 Pero Adeniyi
2baba has three kids (two boys and a girl) with Pero Adeniyi, he's a father to another two boys with Sunmbo Adeoye, and two girls with the controversial actor and model, Annie Idibia.