To some people, cross-dressing is just about dressing like the opposite gender, but to the TikTok star, Plastique Tiara, cross-dressing is more than just dressing up like the opposite gender. It's more like a lifestyle to him. There are a lot of cross-dressers out there who just put on their opposite gender's clothes and do about without giving it those touches that will make it look as if they are really of the opposite gender.
But Plastique Tiara is not like this, as a lot of people even find it hard to believe that he is of his original gender with the way he adds a lot of spices and varieties to his cross-dressing. Well, this might be the reason why he is a TikTok celebrity and also has a lot of followers on Instagram.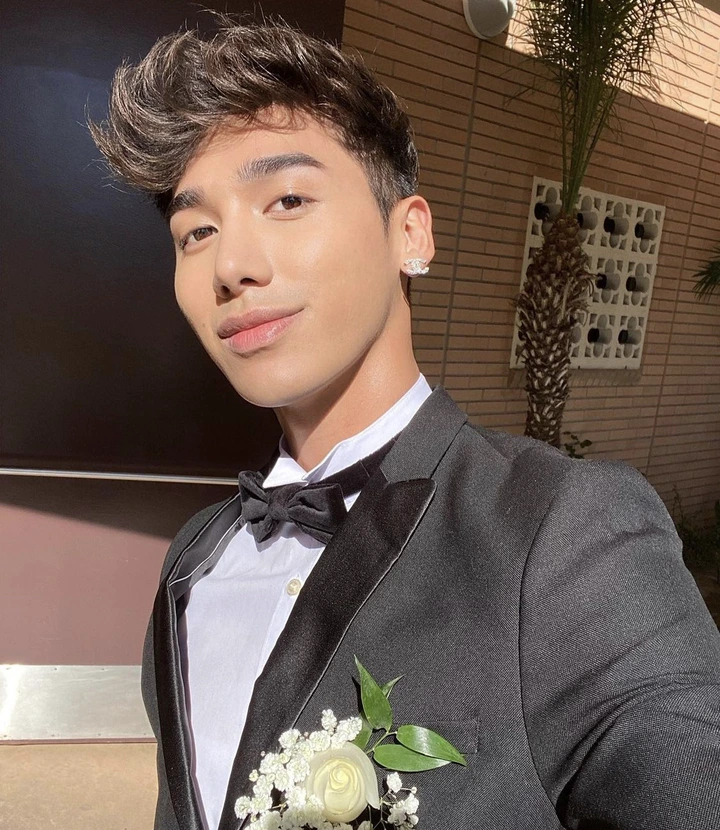 Image credit: Plastique Tiara
Plastique Tiara makes a lot of transformation videos on his TikTok, and these transformation videos are so incredible. He goes from being a real masculine guy to a very feminine-looking female. His make-up and hair game is on another level, and he even claimed that he does his make-up himself and also makes different styles of wigs.
Now, who is Plastique Tiara?
Plastique Tiara's real name is Duc Tran Nguyen. He is a Vietnamese from Ho Chi Minh City, born on the 11th of April, 1997.
Duc Tran Nguyen is a 24-years-old performer, model, dancer and, of course, a cross-dresser.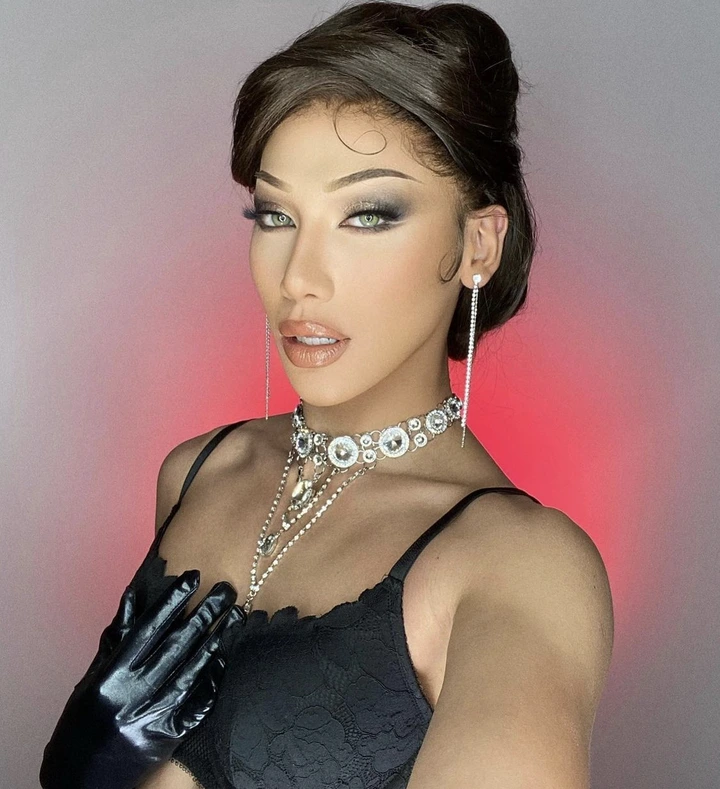 Image credit: Plastique Tiara
His nick name, Plastique Tiara, came from a character in "My Little Pony", which is called Diamond Tiara. But he decided to change the Diamond in the name because there are a lot of people bearing the name Diamond already.
Plastique Tiara is known for wowing his fans with his incredible transformation video. Some people even see Plastique Tiara as trans, but he debunks that by posting his shirtless photos and video, which shows that he is still very much a man. A man who can transform to the other gender magnificently!
Look at some of his transformations below.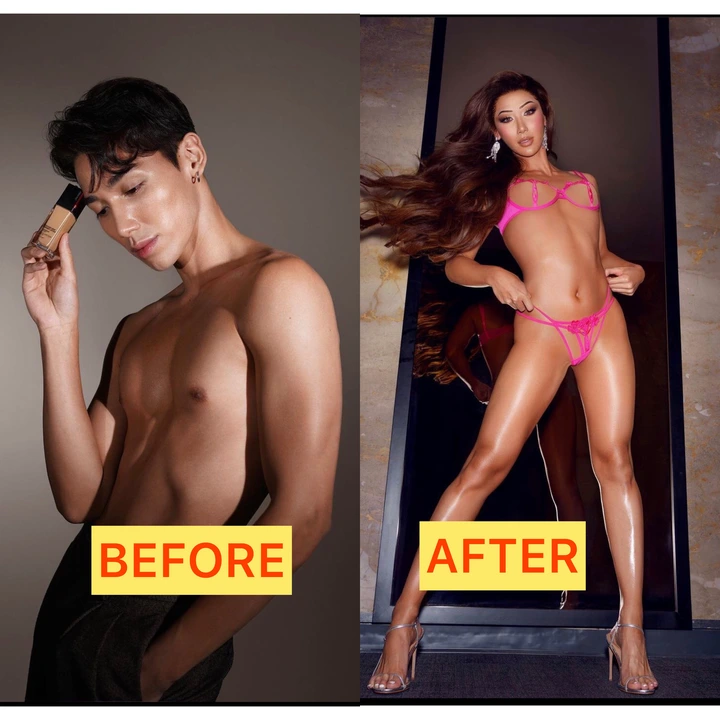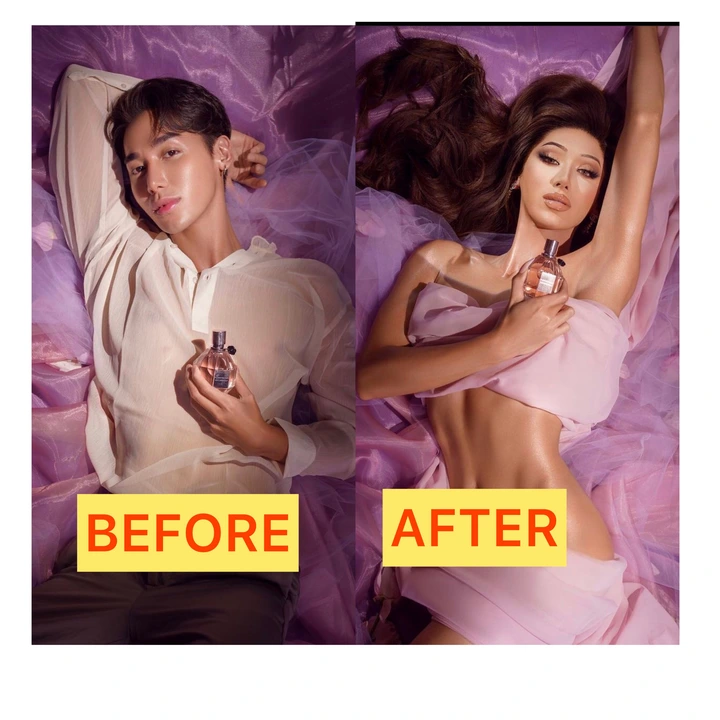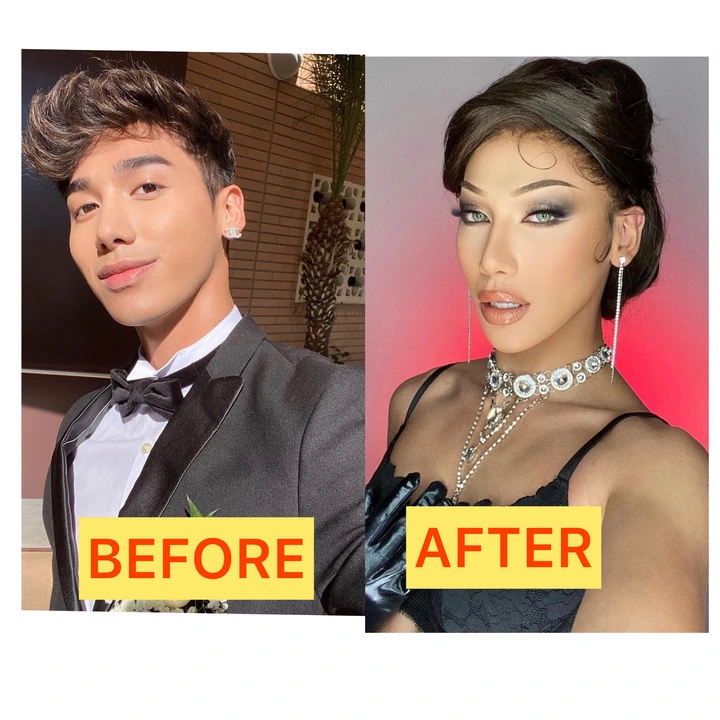 Image credit: Plastique Tiara
Do you think there is any other cross-dresser who can carry out this art better than Plastique Tiara?
Kindly share your thoughts below.