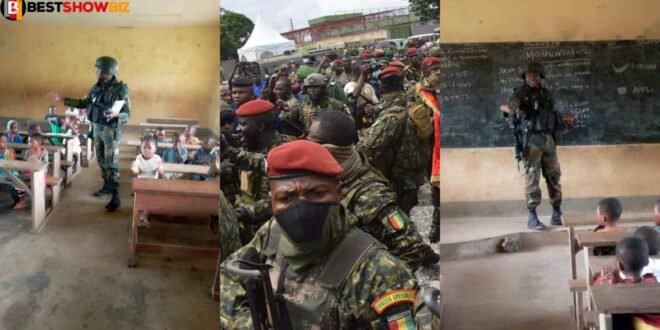 Guinea is advancing steadily following the coup d'état and the toppling of the president.
On Sunday, September 5, 2021, a coup d'état took place in Guinea. The mutineers detained President Alpha Condé.
Colonel Mamady Doumbouya, a former French army legionary who was recalled to Guinea in 2018 to lead the GPS, and his soldiers carried out the deed.
The coup leader has sent military personnel into classrooms to teach where teachers have abandoned their duties.
This is a fantastic technique to ensure that things are done correctly.