Congolese gospel singer, Yababeth sure knows how to stir up reactions whenever she drops her photos on instagram.
The singer posted some enflaming pictures of herself on instagram few moments ago, as she was seen sitting on the edge of a big swimming pool. Yababeth also wears a black hair which looks good on her black bikini...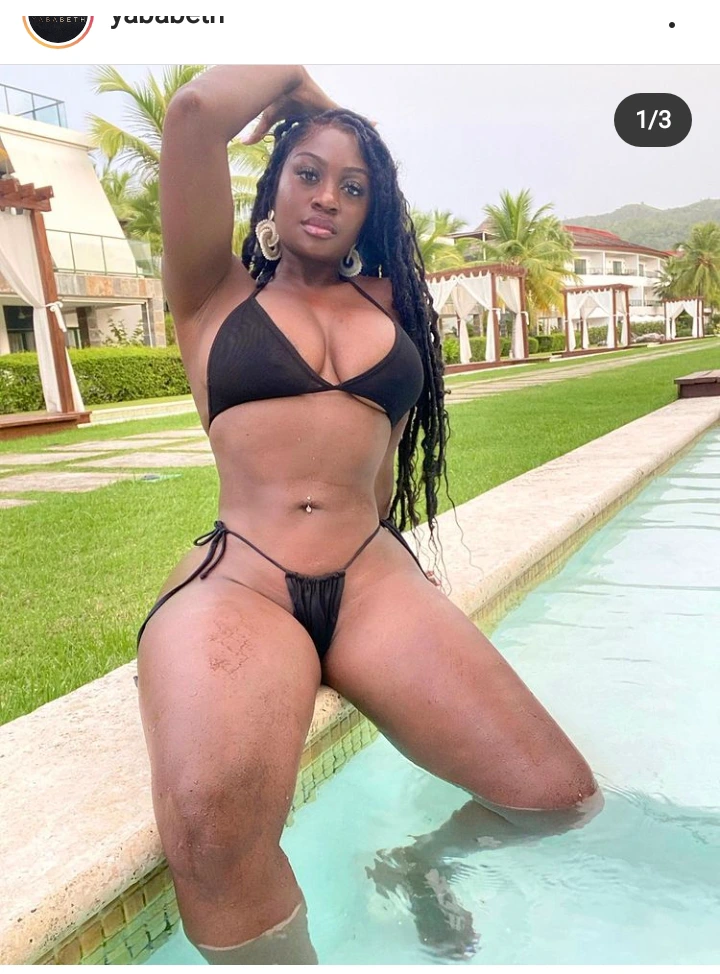 Fans would have been wondering how come Yababeth looks so fit. But the reason is not far fetched because, besides eating good food, Yababeth is also a fitness trainer.
The talented singer is a very active fitness trainer because, she always post videos of herself on instagram whenever she's in the gym.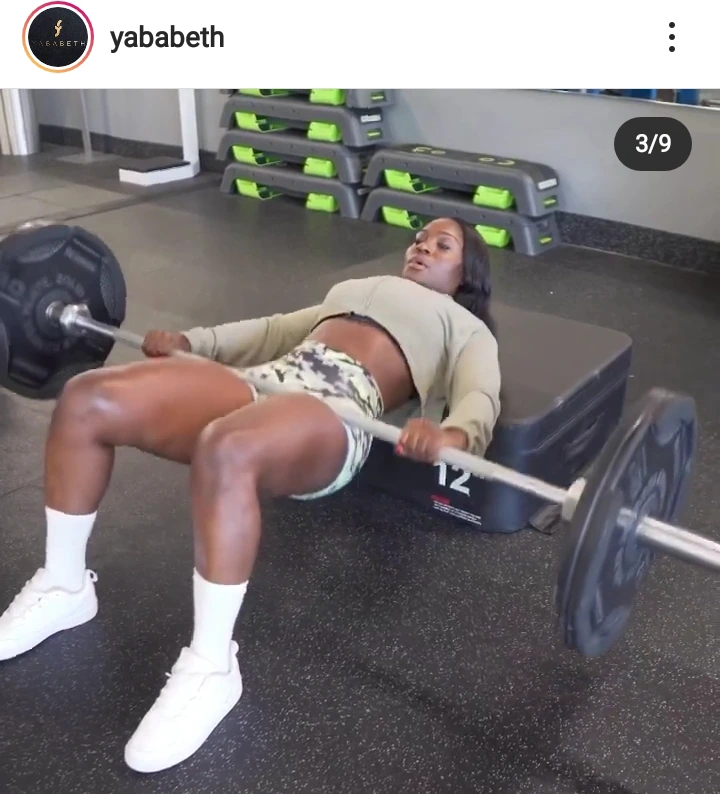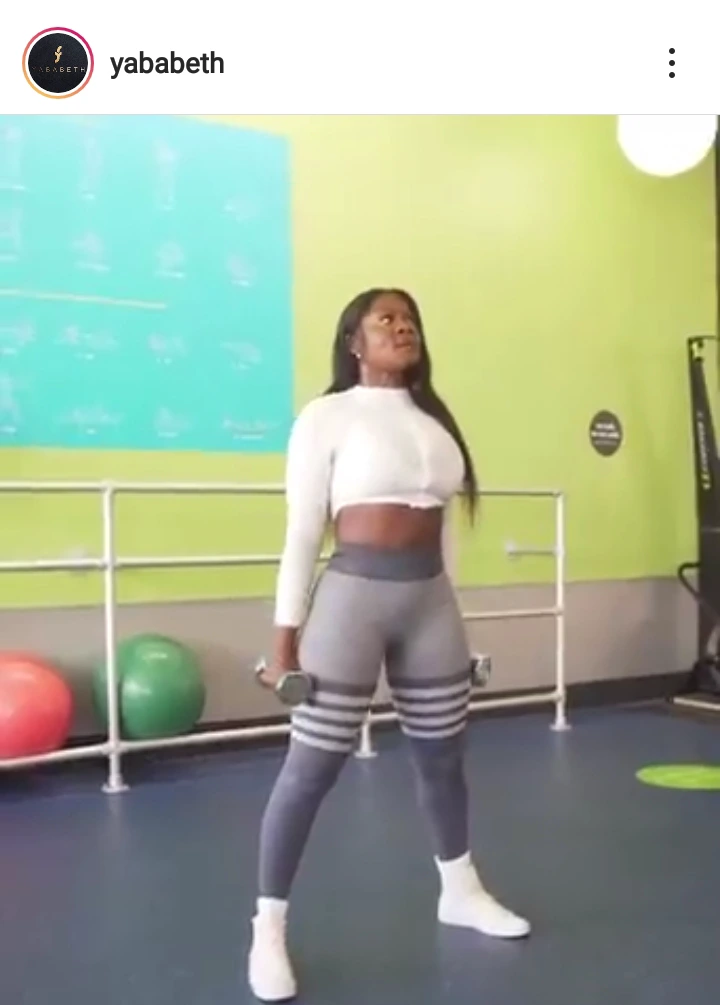 It is undeniable that Yababeth is a very talented person because, she is also an actress, social media influencer and personal trainer.
Yababeth's fans never disappoints whenever she post new pictures on instagram because, they are always there to let her know how beautiful she is.