We all have some sort of insurance for our health, our cars, and our homes. But when you are a celebrity and your livelihood depends on your body, you've got to find a way to protect yourself. Here are some famous body parts worth a lot of money.
1. Rihanna's Legs
Photo Credit: Google And Instagram
Worth $500,000 each, Rihanna followed Tina Turner's actions and got her legs insured. Given how much she dances and depends on the use of her legs for touring and singing, it would be a pretty big loss if something bad were to happen to her legs and she couldn't show them off anymore.
2. Miley Cyrus's Tongue
Photo Credit: Google
With all of the recent publicity showing the world how much Miley has grown up, most people have noticed that she's been showcasing her tongue an awful lot. Taking a page from Gene Simmons' Book of Life, Miley got her tongue insured for $1 million.
3. Kylie Minogue's Butt
Photo Credit: Google
Kylie Minogue is an Australian actress and pop star who has her butt insured for $5 million. As she gets older, this insurance policy is becoming more valuable than ever. But that hasn't stopped Minogue from maintaining a healthy eating and exercise regimen to help her keep her rear in tip-top shape, as her career depends on it.
4. Kim Kardashian's Butt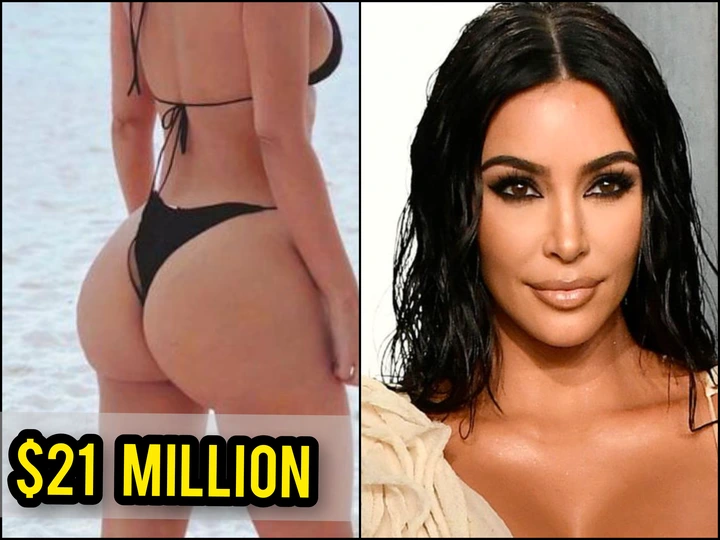 Photo Credit: Google
Kim is known for her large butt. Even though people have speculated that she has had cosmetic surgery, her butt is one of her biggest assets. For $21 million, Kim had her rear insured, so she has a nice check coming her way should her bottom deflate one day.
5. Mariah Carey's Legs
Photo Credit: Google
Mariah Carey's legs are iconic and have survived a music career that spans decades. While Mariah still looks good, she isn't going to let her legs go unprotected. Her legs are insured for $1 billion and should happen to her legs, she will have a nice check to sit on and relax for the rest of her life.