Currently, there are lots of celebrities who flaunt their wealth by buying luxurious jewelry. However, some celebrities went too far as to show superiority by implanting jewelry on their bodies. Some of the surgeries undergone during the implantation also cost a whopping amount of money, which sometimes is costlier than the jewelry itself. These celebrities include the following.
(1) Lil Uzi Vert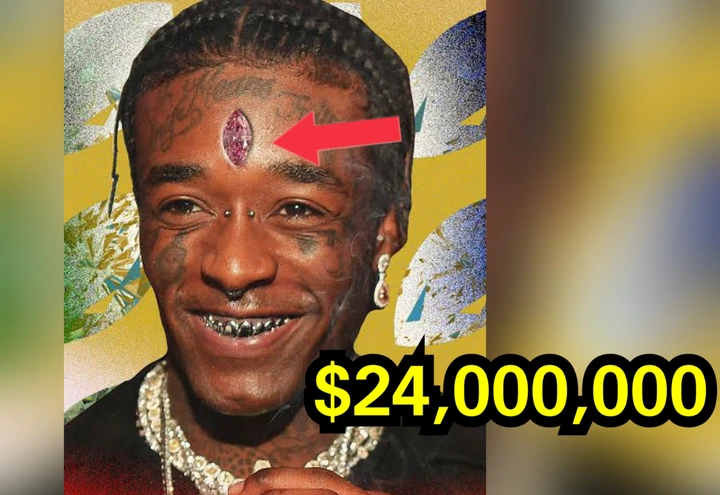 The rapper got a $24 million natural pink diamond inserted into his forehead this past February. At the time, Uzi tweeted that he had been saving up for the 11-carat diamond for four years so he could have "a lot of M's in (his) face".
He further disclosed that he initially intended to spend the $24 million on a ring, but he is not good at taking care of rings. He might just look down and see that it is gone. He also wanted to get more implants, but he was advised that it was not safe.
(2) Dan Sur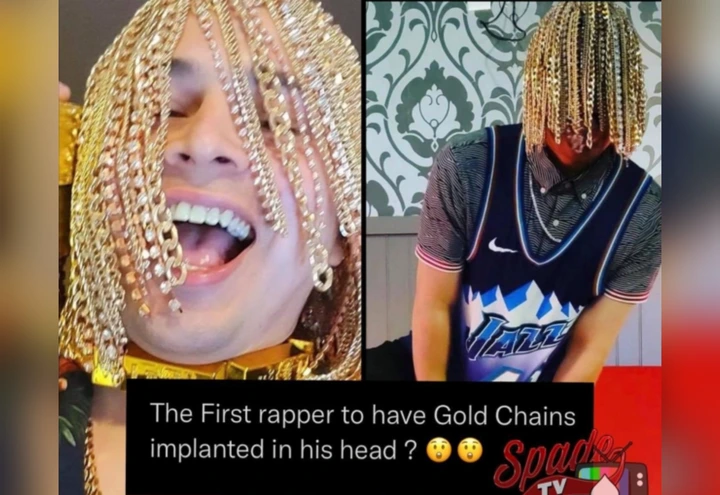 He is a talented reggae singer. He has been trending recently after he implanted gold hair. According to him, it is like a hook that is implanted in his skull, under his skin. He further bragged that he was the first rapper to have golden hair implanted in the history of mankind.
(3) Sauce Walka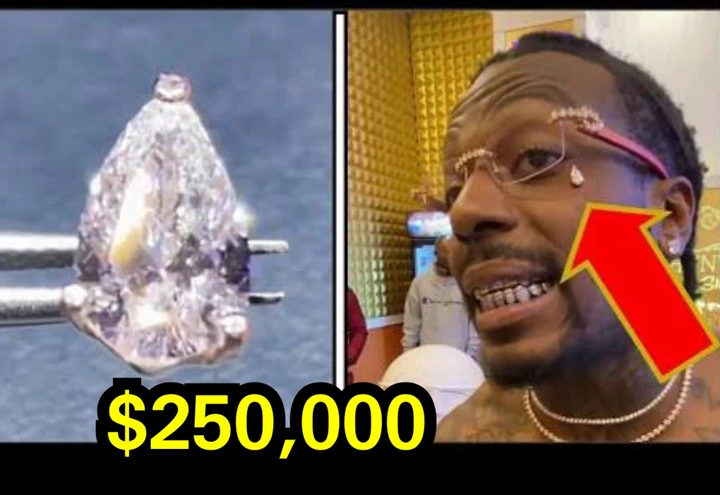 In a video the American rapper posted on Instagram Friday (December 18), he revealed that he had a diamond implanted in his face. According to him, he calls it the "last tear" and that is why it is shaped like a tear.
In the caption on the video, his under-eye high-cheekbone stone is a, "$250,000 GIA National Diamond Grand 3.00 carat FLAWLESS/D-Color Drip tear shape Diamond in 18k rose gold." Sauce is so proud of the implant that he challenged his preeminent haters to try to spot an imperfection, and, in return, he will pay a hefty finder's fee.
(photo credit: Pinterest)