Check Out The Drunken State
Yesterday's night party was, however, one of the best parties in the house, thanks to the alcoholic drink they all drank. Most of the housemates were unable to control themselves after drinking the night part
Liquorose for example couldn't stop crying as she was seen in the toilet crying out her eyes. The reason why she was crying was simply unknown
Beatrice was also seen to have been wasted by the alcoholic drink as she was seen sleeping recklessly on her bed. Normally, Beatrice would have slept in the right posture but due to excessive intake of alcohol, she was drunk and could only sleep in a drunken state. Below is a picture of Beatrice sleeping.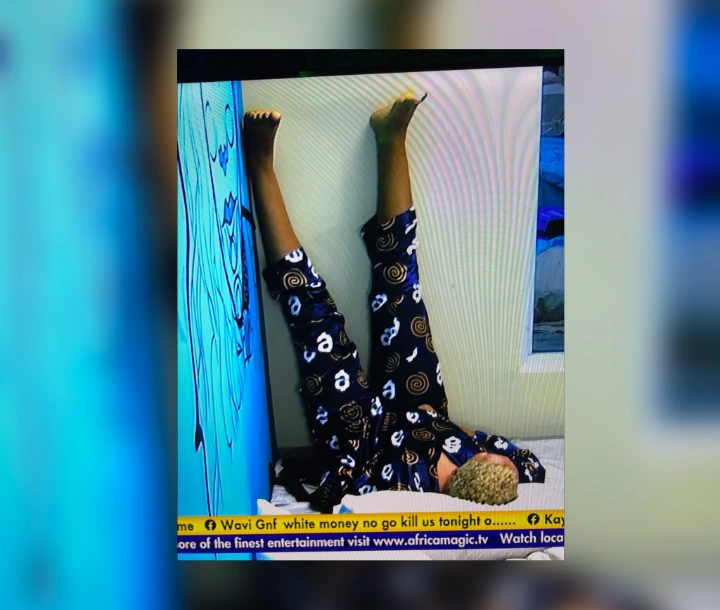 Another housemate that got intoxicated by the excessive intake of the alcoholic drink was Jackie B, Yousef and Angel. These 3 housemates were so drunk that they were being childish and flirting with themselves. Yousef was seen lapping both Angel and Jackie B who were too drunk to be in their right sense as the 3 housemates got intimate. Below are pictures that show Yousef, Jackie B and Angel in their drunken state.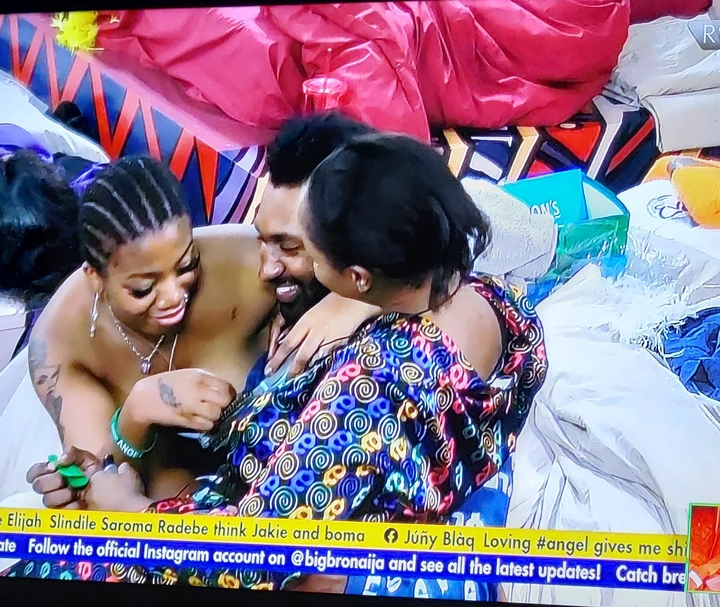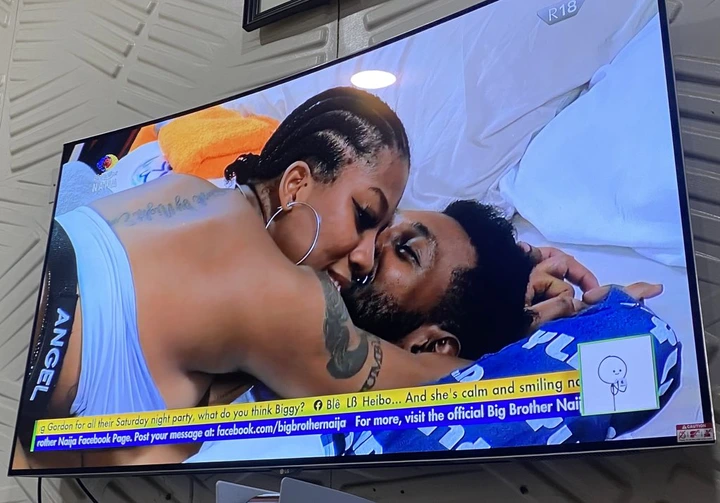 Boma and Princess were also seen acting funny in their drunken state. Boma wouldn't leave Princess alone as he kept touching her all over. It was amazing that Princess didn't complain about all the touches as she was also in her drunken state. Below are pictures from Boma and Princess.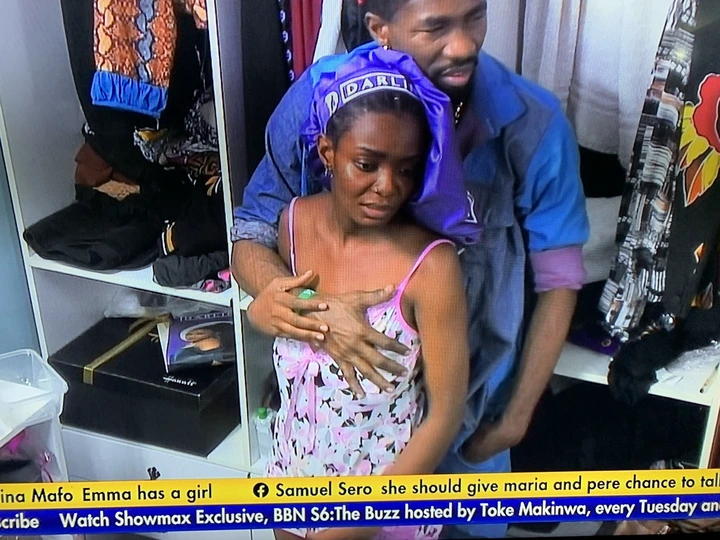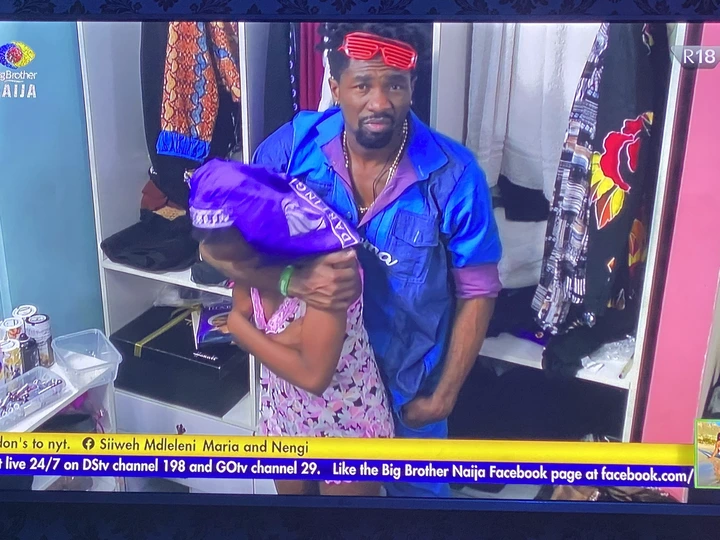 Saskay was also affected by the intake of the alcoholic drink, she was acting all very funny in the house after the end of the Saturday night party. It was the other housemates that helped her calm down a bit as they help her to get some sleep.