Susan Pwajok or Susan as she is being known as is an Actress, model and influencer whose lifestyle videos and pictures have helped her earn more than 310,000 followers on Instagram and more than a thousand followers on her self-titled channel. She appeared in the 2012 project; "The Johnsons" after she was given a major role to act.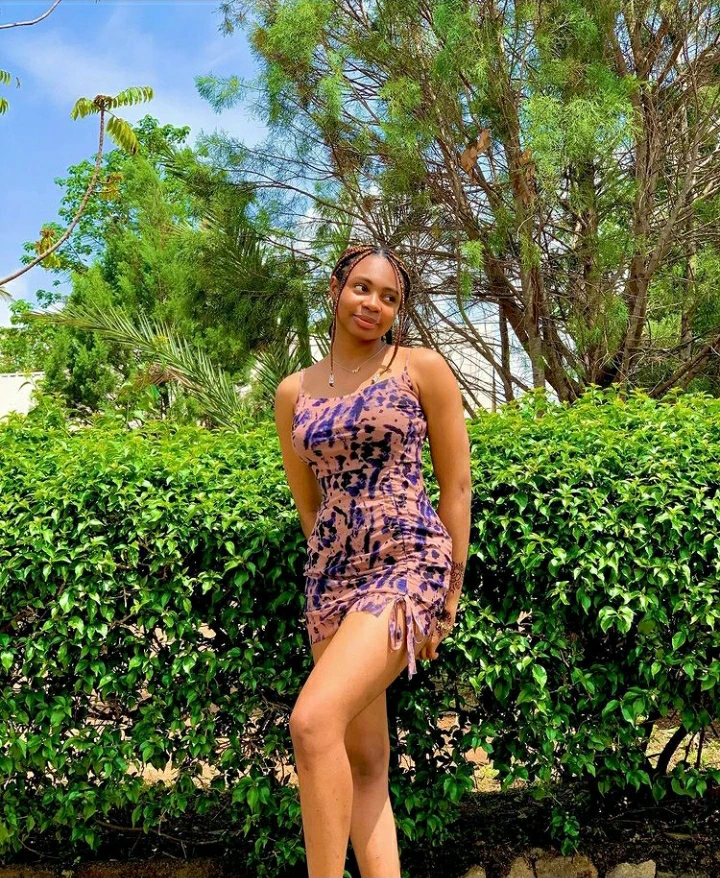 As a result of how talented she is coupled with her remarkable acting prowess, she won the Movie Personality of the Year Award of a Nigeria Child in 2017 at the age of 17years. She began her acting career at the age of 3. Today, Susan Pwajok is regarded as one of the most talented teenage actress in the movie industry, due to her ability to act whatsoever role given to her perfectly.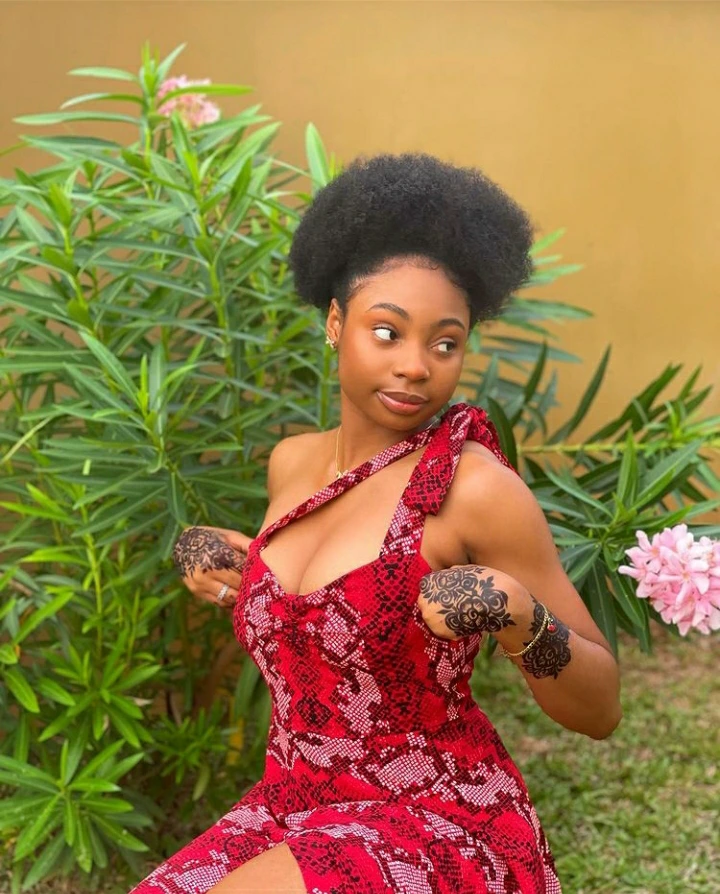 This evening, Susan Pwajok sparked reactions on Popular Social media platform, Instagram as she releases stunning new photos on her Official Instagram page. Just as honey attracts bee, the photos Susan Pwajok shared got the attentions of different social media users.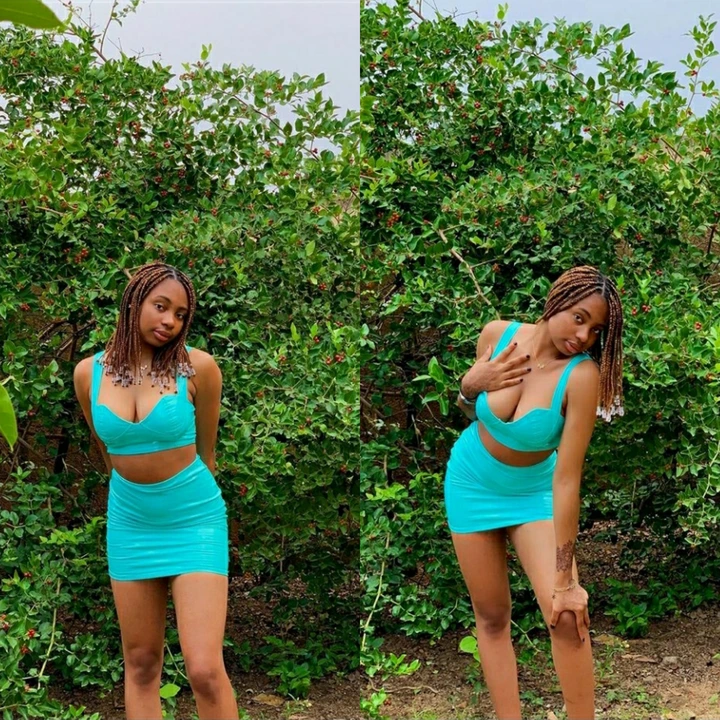 While sharing the photos, the actress was seen asking her fans who would come over and visit her for the week.
In her words, she wrote;
"Who will visit me

Rocking a blue two-piece dress, Susan looked stunning as she Flaunts her lovely legs and beautiful looks.
See photos below;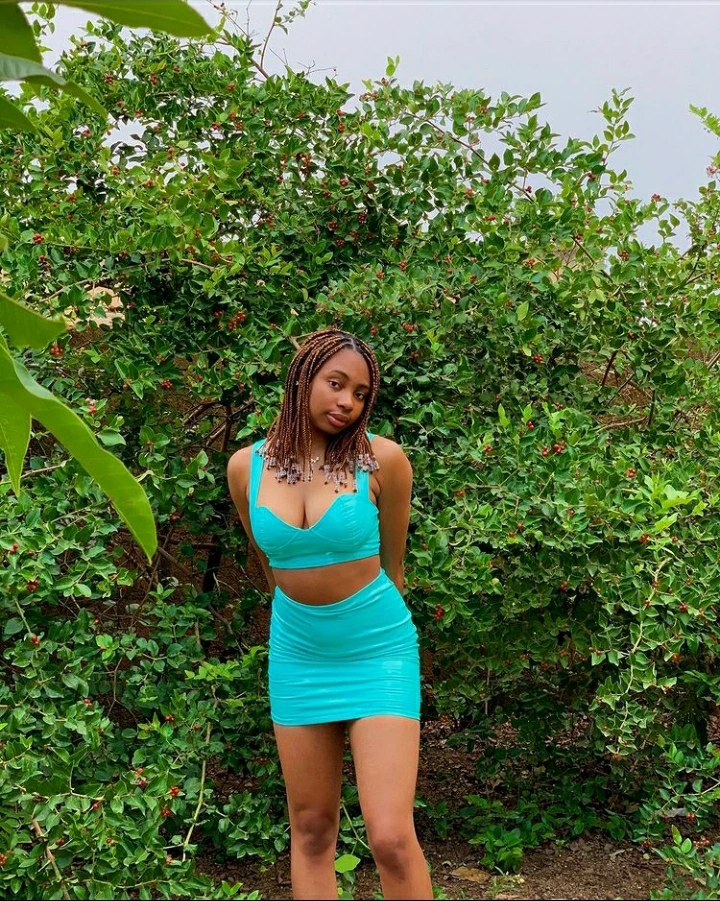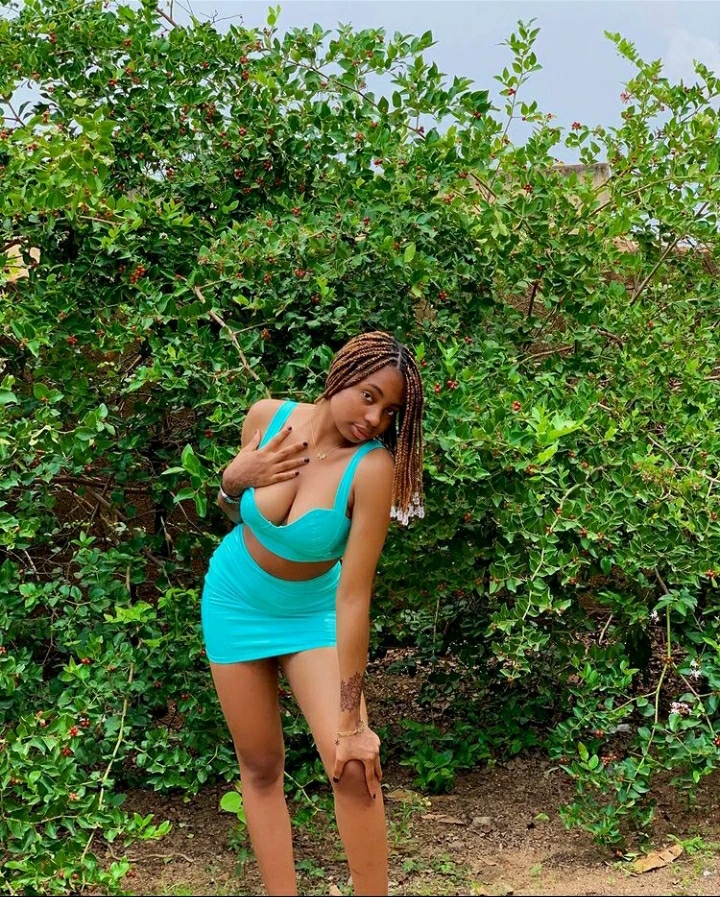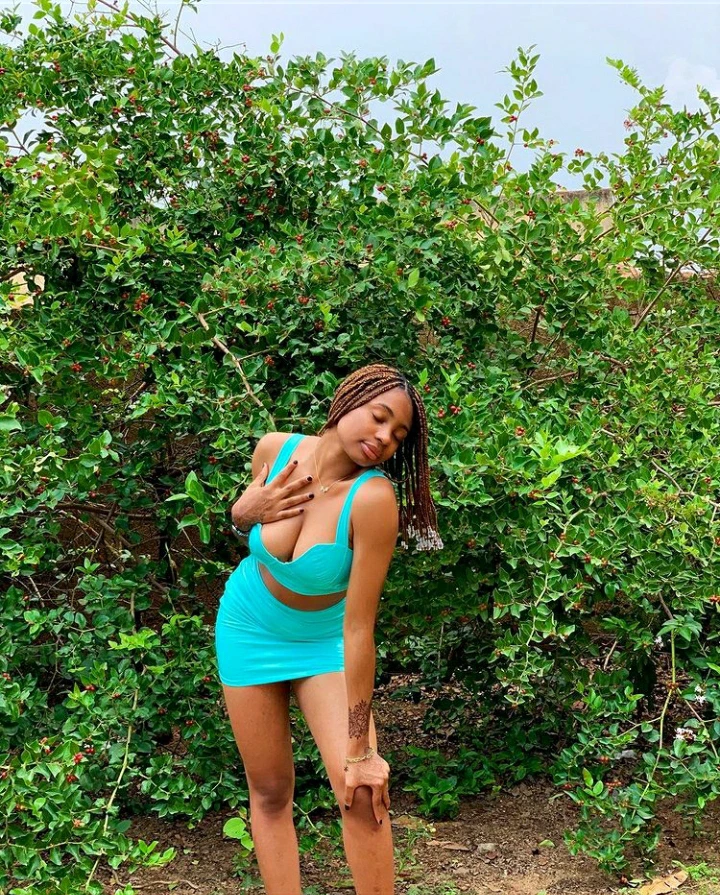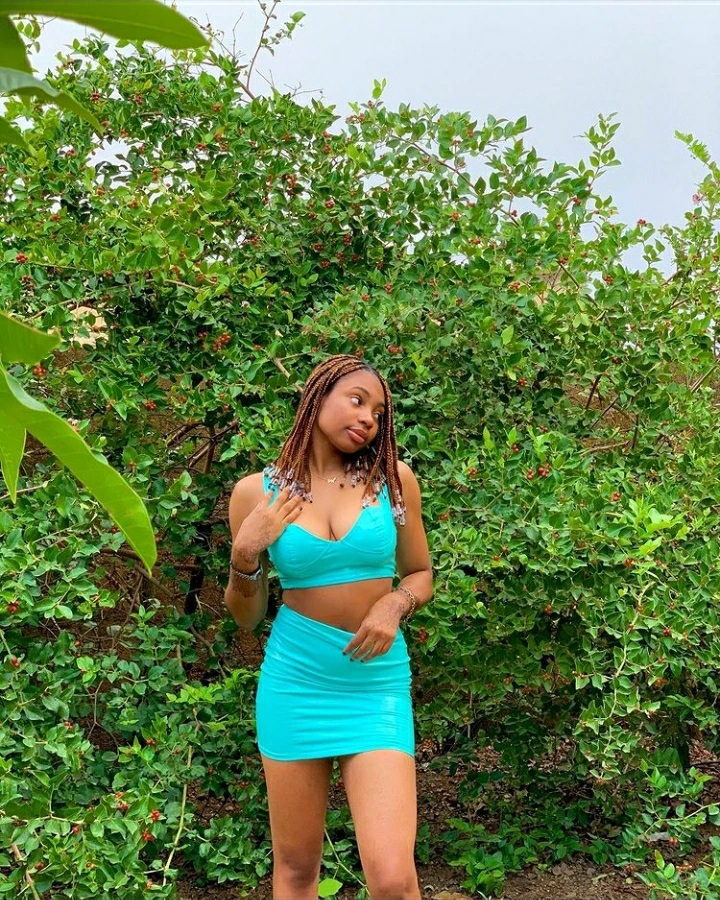 After asking who will visit her, see how fans are reacting to the post she shared recently.