Popular female hip hop rapper, Nicki Minaj, has caused mixed reactions after she shared hot and beautiful photos were she covered herself with only tiny throw pillows.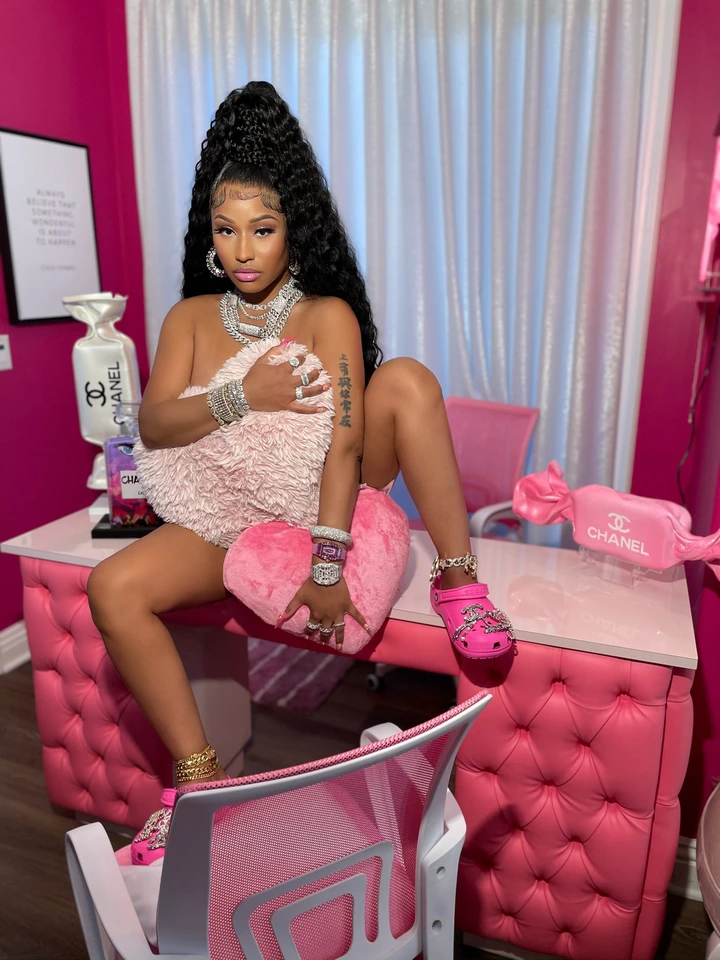 Nicki Minaj is one of the most popular rappers in the United States and around the world, with most people touting her as the most successful female rappers in the world.
The beautifully endowed rapper who is signed the Young Money, Cash Money Record label caused several reactions when she posted pictures of herself almost in the nude.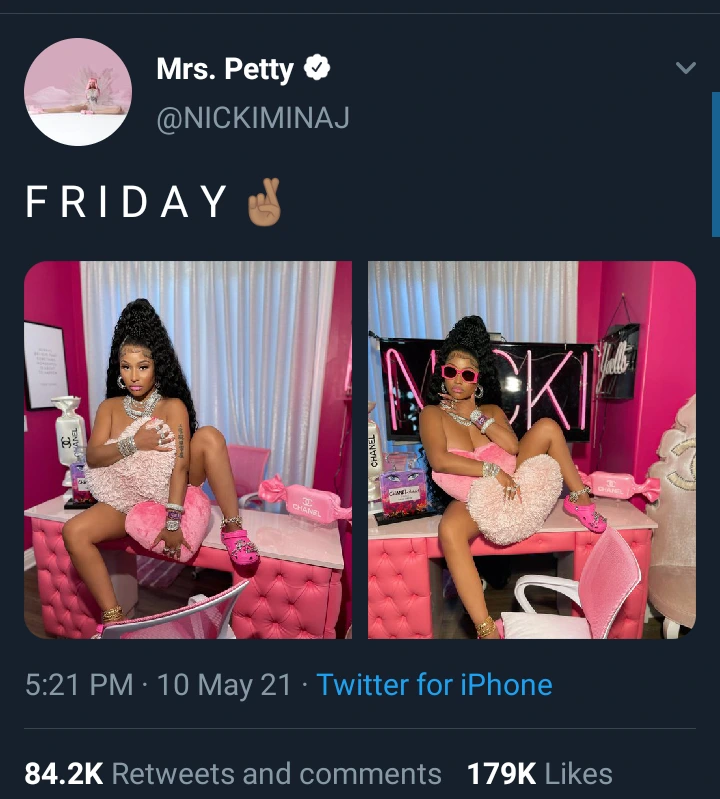 Nicki who is married and is now a mother, sat on a table in the pictures and looked as though she was completely bare, except for two tiny throw pillows.
Most persons who have reacted to the pictures have criticised the singer for choosing to take those kinds of pictures and even posting them on the internet.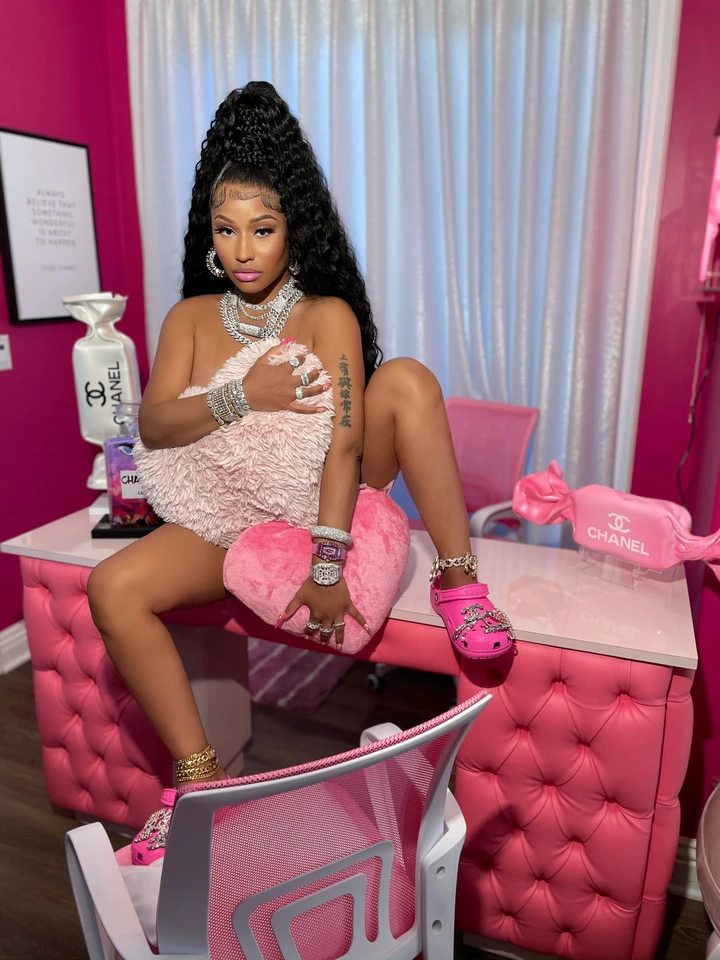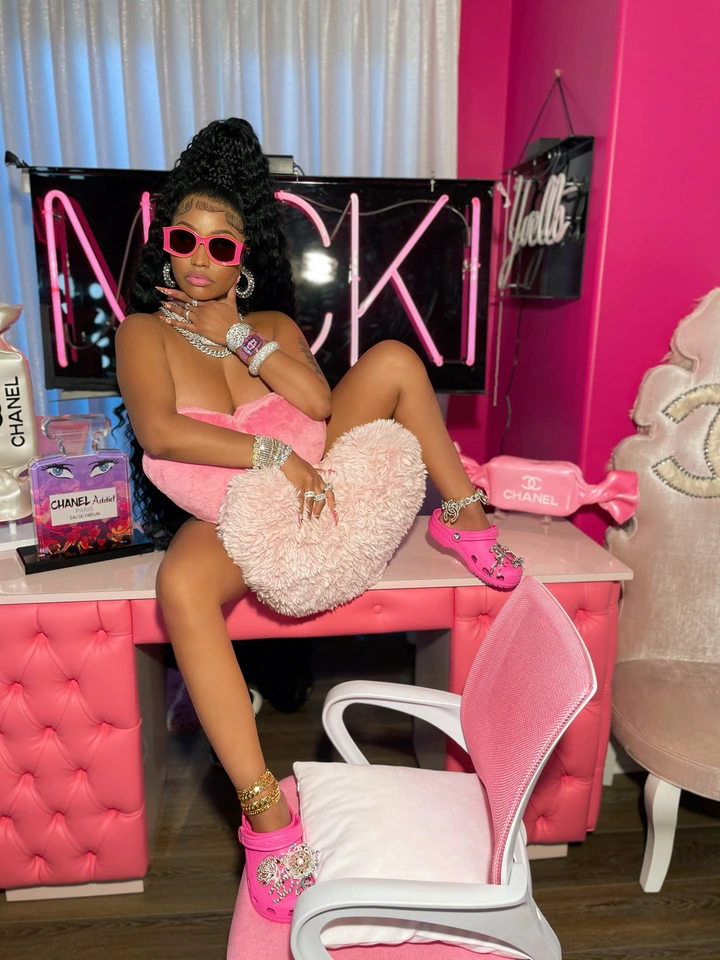 According to them, Nicki Minaj is a married woman and a nursing mother, so she should stop posting such indecent pictures because her child could grow up and see them.
Others commended the rapper's body, saying that it did not look like the body of someone who had just put to bed. Calling her brave and daring for posting such pictures
There were also some persons who said that Nicki Minaj's husband should be blamed for allowing his wife to post such pictures.