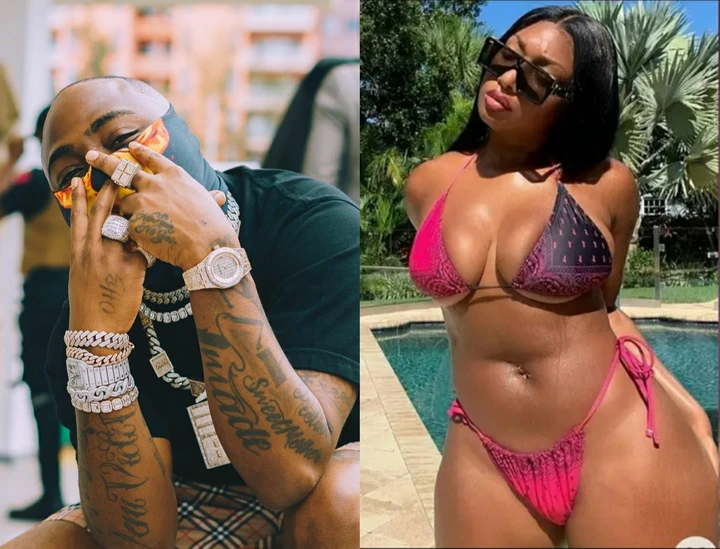 The 26-year-old Nigerian-American record producer and artist, Davido is arguably the most influential entertainer in Africa. Davido's fans, followers and influence makes his songs reach a large audience and over the years several renowned celebrities around the world have showed recognition to him.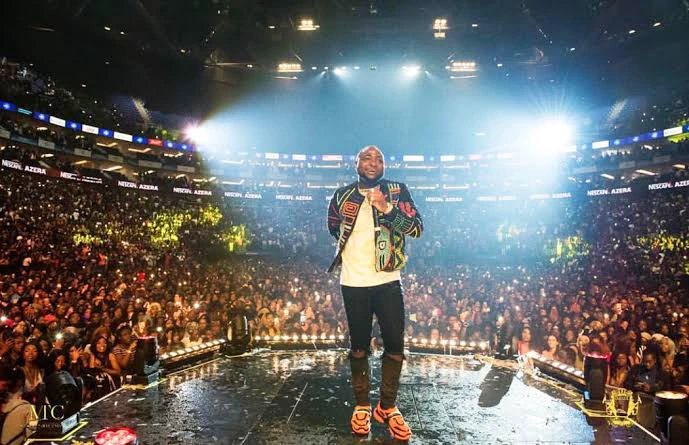 Over the years, American celebrities have celebrated the Nigerian artist, either by dancing to his songs or doing music collaborations with him. Meet three American female celebrities that have celebrated Davido by dancing to his songs.
1. Cardi B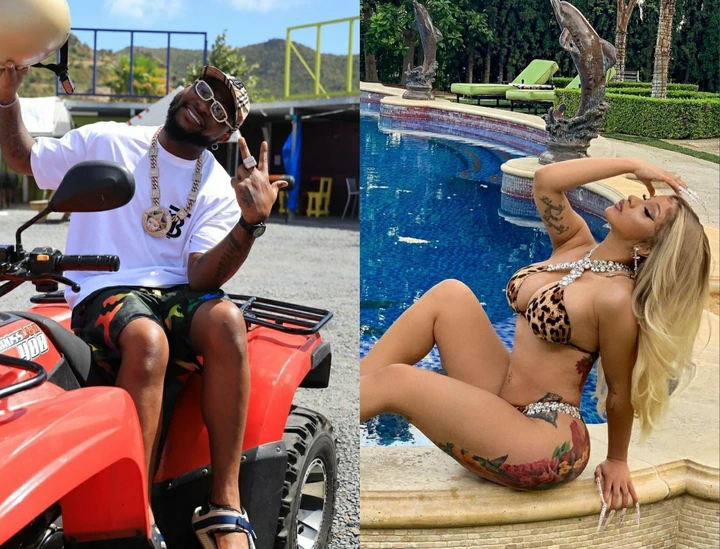 Multi-award winning American rapper, Cardi B has appeared on some occasions with Davido. In December 2019, on her way to Nigeria, she celebrated Davido by dancing to his song 'fall' in her private jet.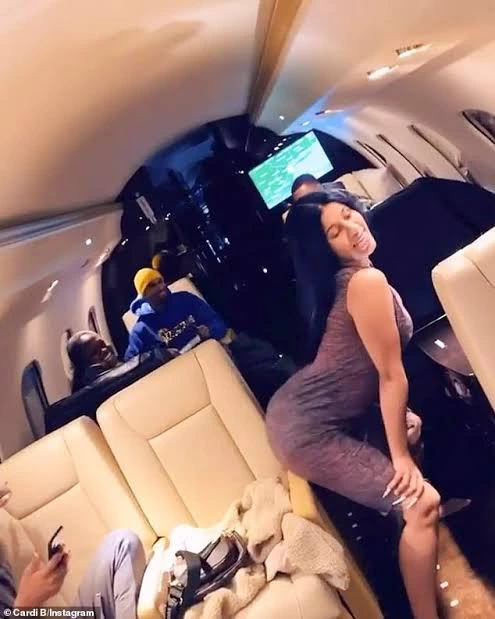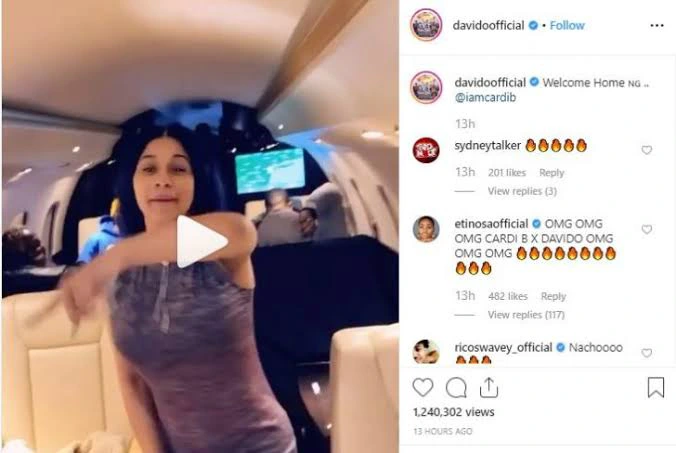 Watch the video here as Cardi B danced to 'fall' by Davido
2. Saina Tchaas Nu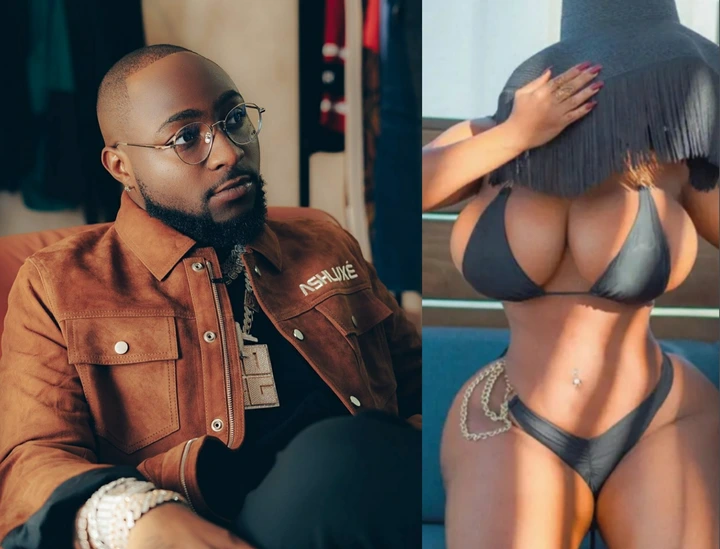 The famous American socialite and lawyer, Saina Tchaas Nu who is based in Washington DC recognised and celebrated, Davido. In March 9, 2021, Saina Tchaas Nu danced to 'risky' by Davido on Instagram.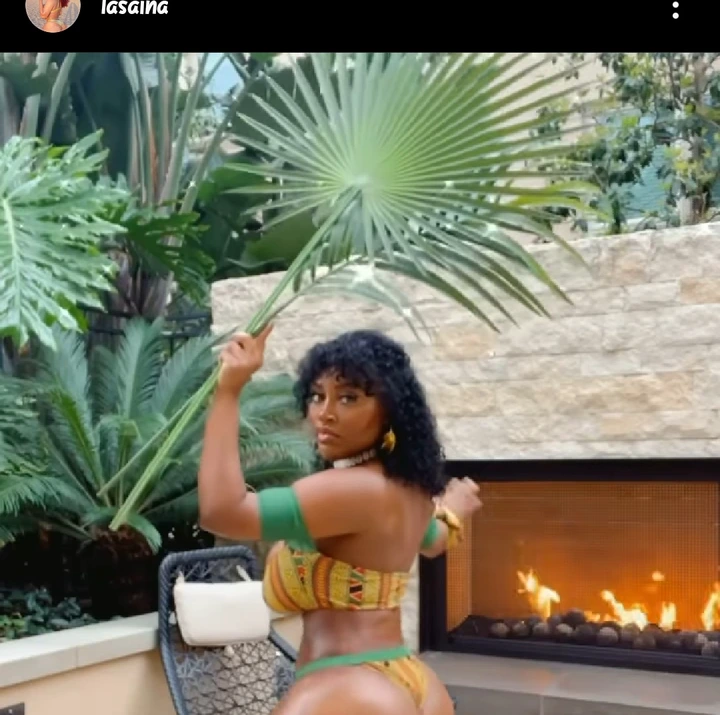 Watch the video here
3. Megan Thee Stallion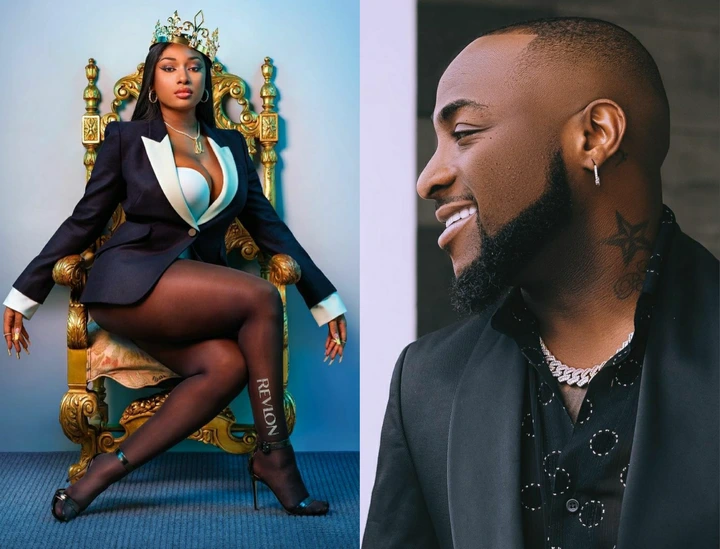 26-year-old MTV and Grammy awards wining American rapper, Megan Thee Stallion showed her love and support in December 2019 as he danced to his