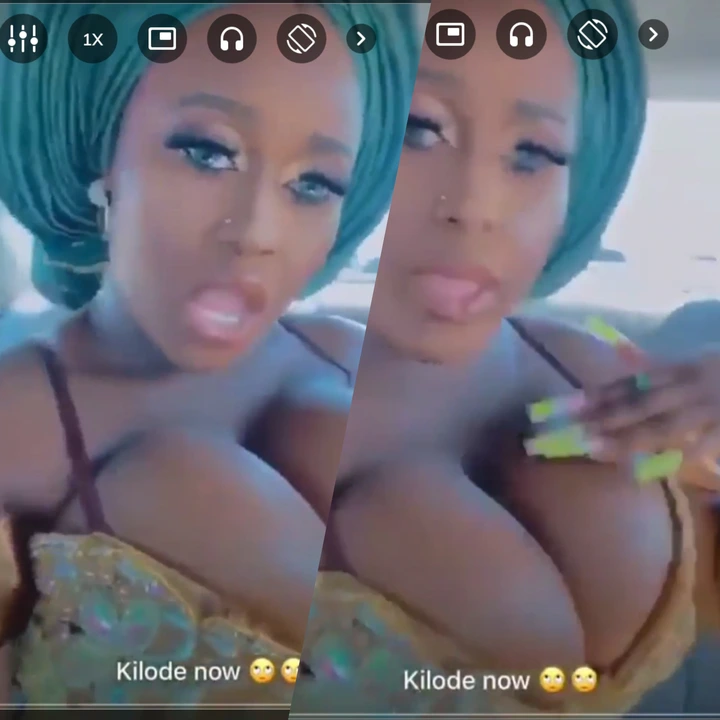 Video Source: Yabaleftonline.
Yabaleftonline post a video few hours ago and it has got over 5,000 Comments. So a lady recorded a video of herself getting ready or coming from a wedding. But her dressing got people talking as she is just a guest at the wedding.
It's now becoming unusual that some ladies who are guest at a wedding have another plan to gain attention even more than the bride. We've seen a case where a man was spraying the bride money but switched to this busty lady who was revealing her Bossom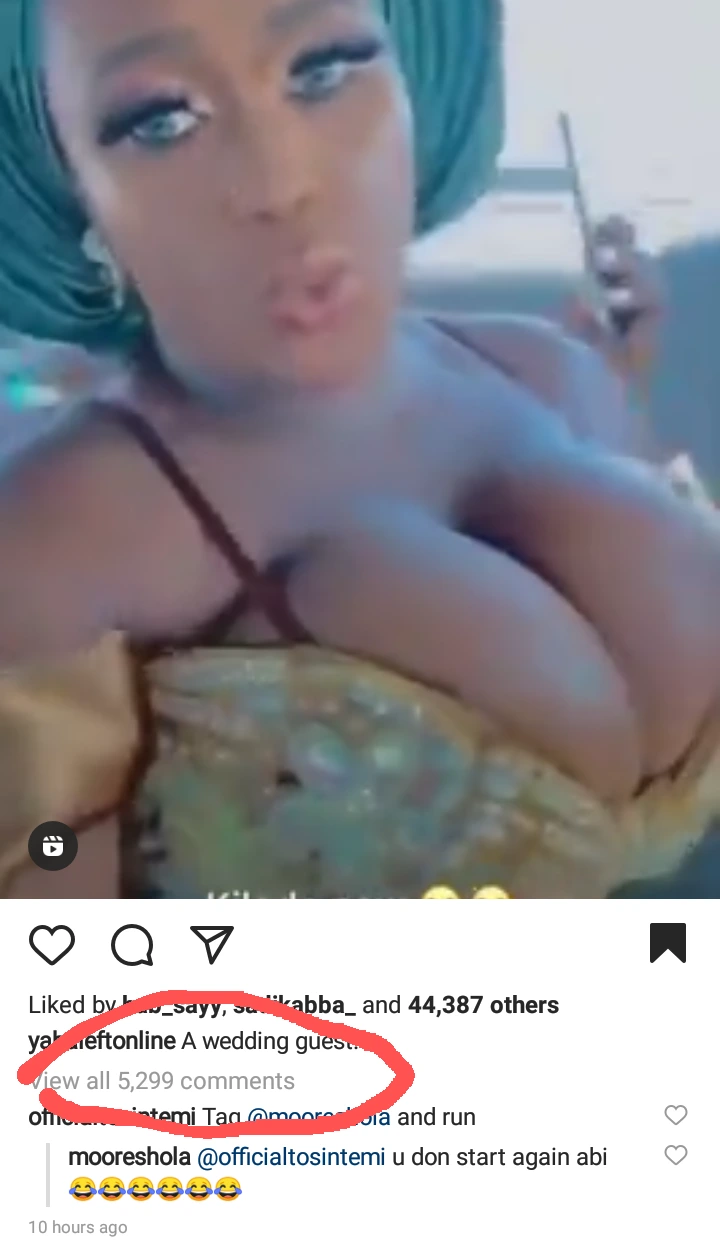 Just click here to watch the video.
Snapshots from the video the lady posted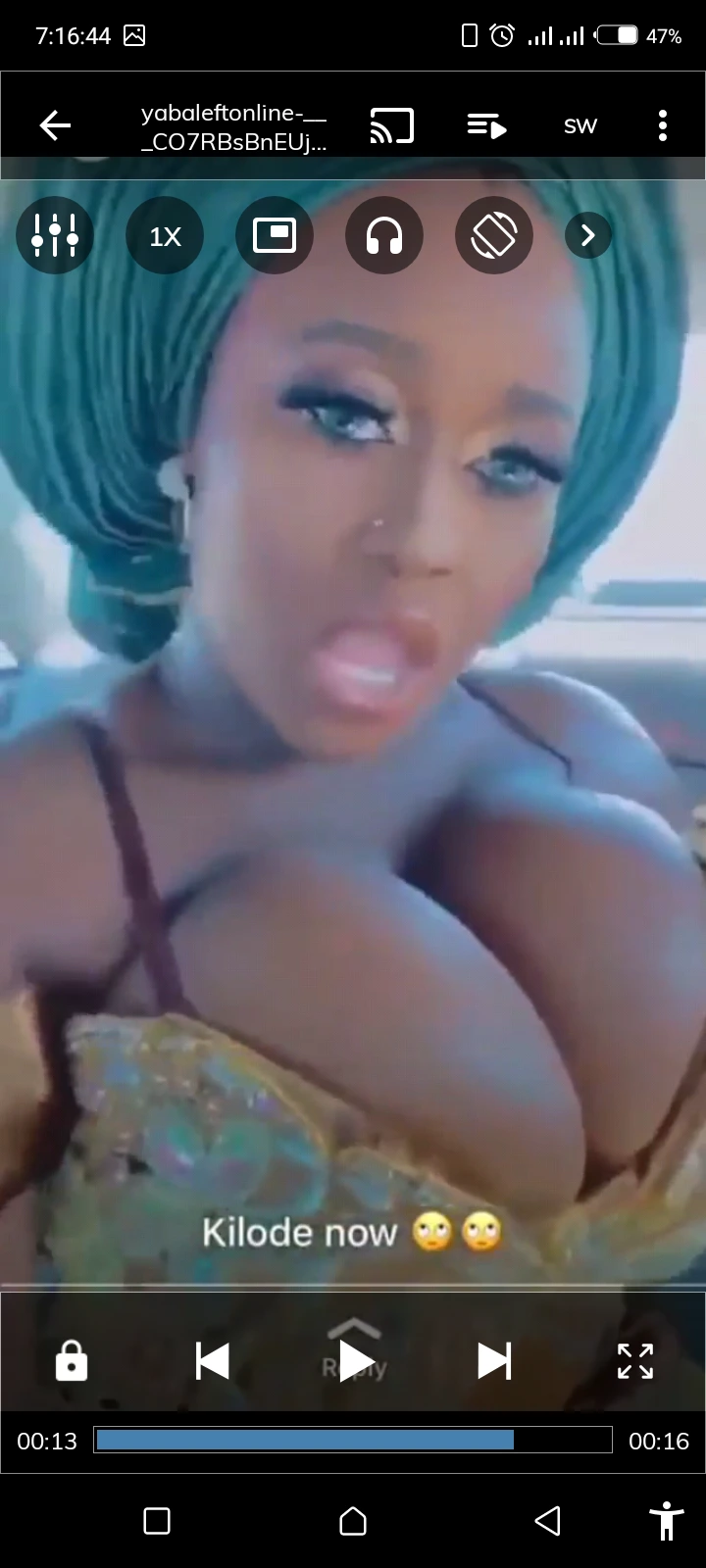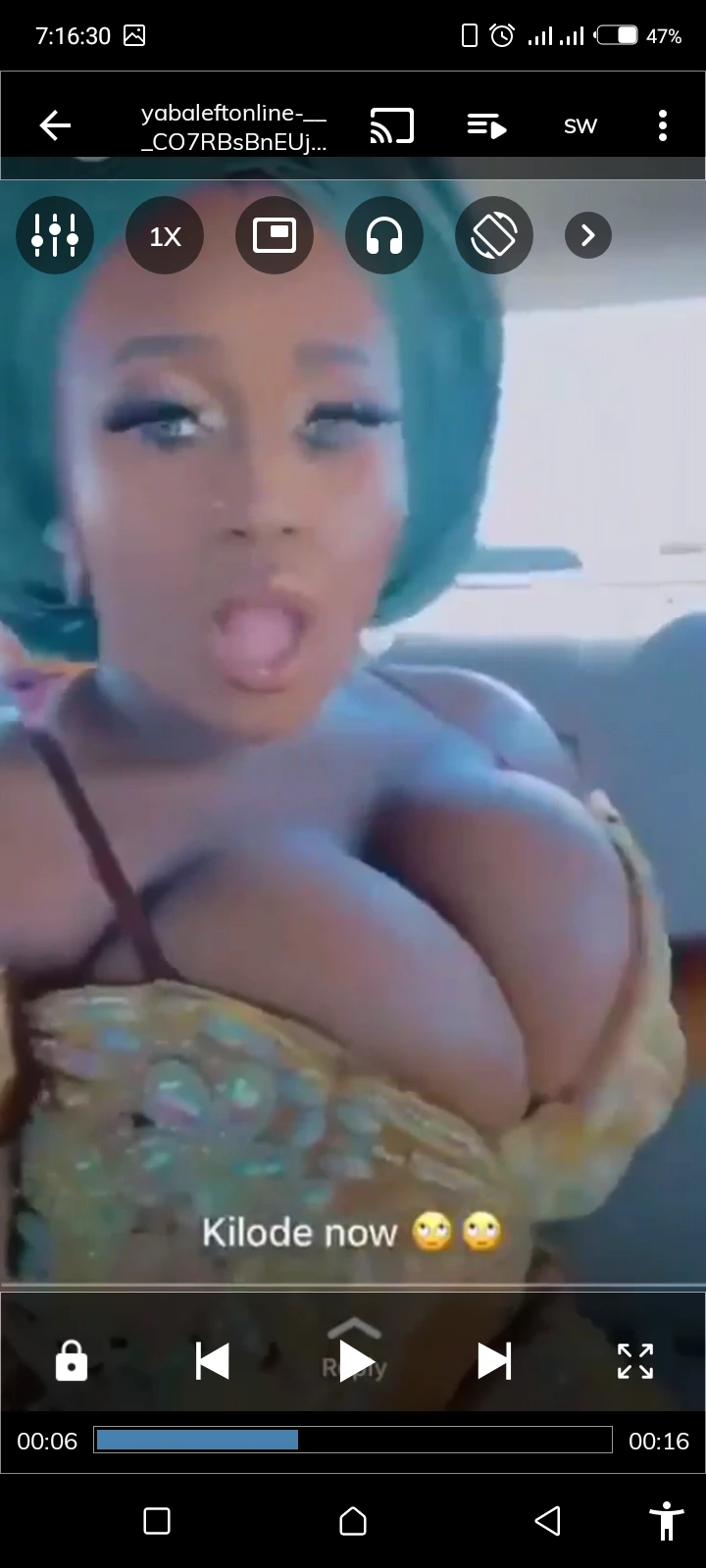 P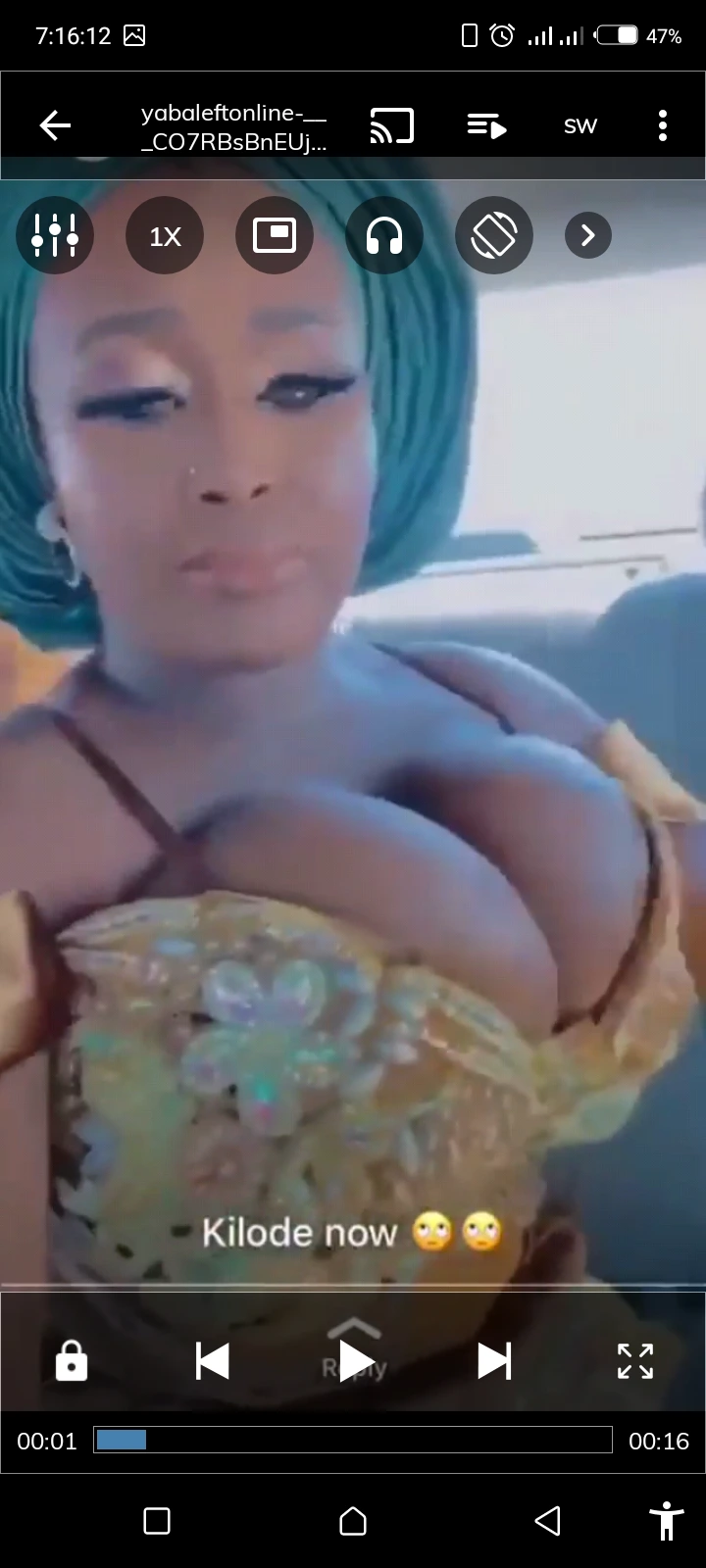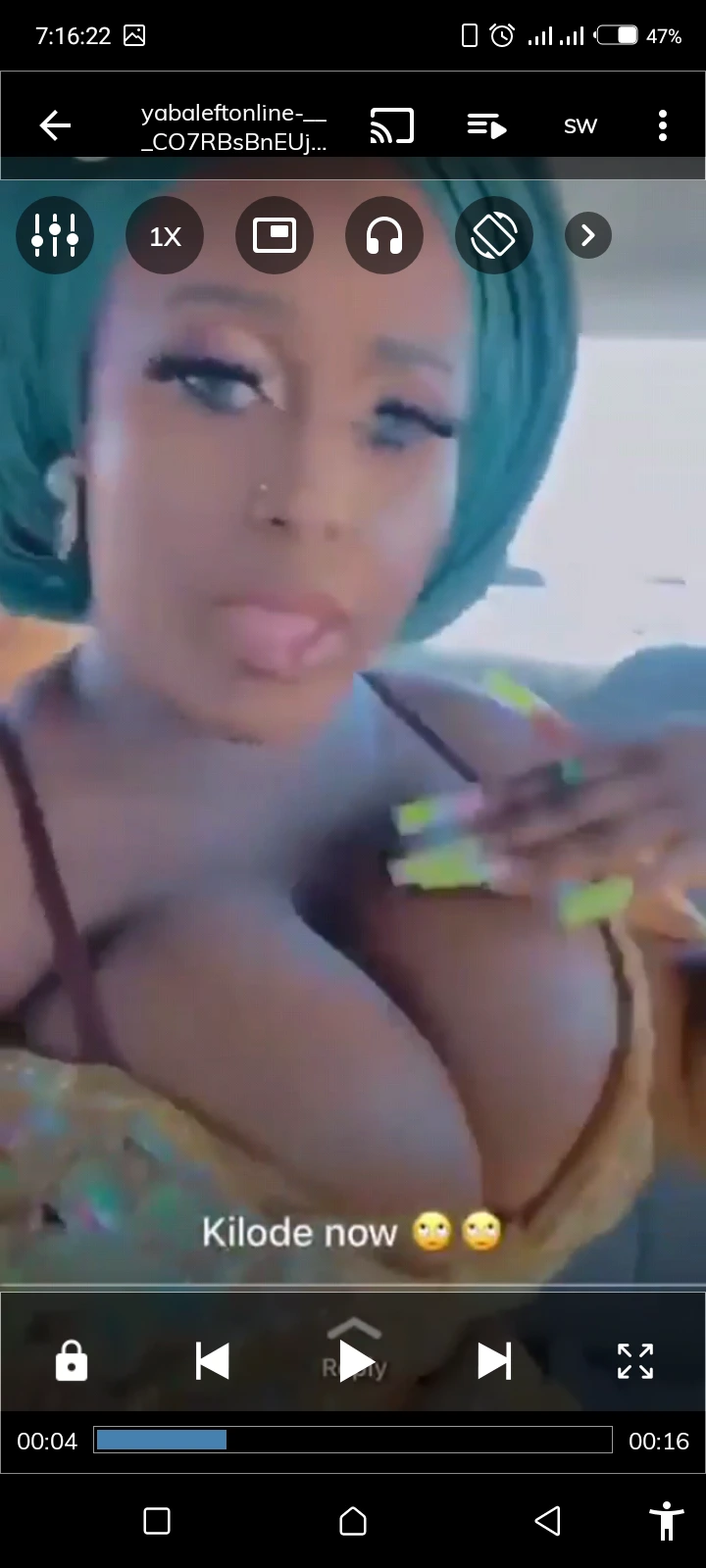 people have differrent opinion on this video but it's actually wrong to wear such clothes to a wedding. How do ladies even get comfortable with showing off their body in public. To get attention or what? Here are what Instagram Users Says about the lady.