In any condition you find yourself always give thanks to God and do not feel you are not like everyone else because of your condition, some people might have a disability and because of it they feel inferior when they meet other people. The truth is always be grateful and happy, don't make yourself look inferior in the presence of other people.
We have some people who are blind yet they are being celebrated, some are cripple and also being celebrated and many other kind of people. Because you have a disability does not mean you should be in the street begging for money, be proud of who you are work hard to make people envy you.
Some people are born without legs, hands yet they feel good about themselves and that attracted so much attention to them, while some feel less special about themselves but in this article you will see a beautiful woman with one leg but she is happy and living her life to the fullest.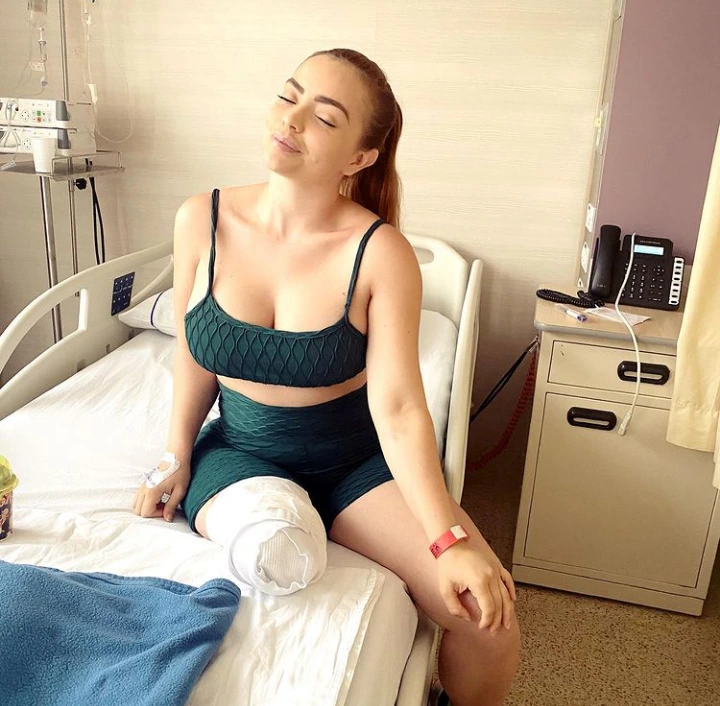 Paola Montoya lost one of her legs in to an accident, but she seem to be living her life to the fullest even though she has one leg. She walks around sometimes with the aid of an artificial leg and this has not stopped her from enjoying her life.