The Award Winning Ghanaian Model and Video Vixen, Dede Dezel is proving to the world that she is not only resourceful in super creativity but showing that she is an epitome of beauty, and she can unarguably be regarded as a true definition of African beauty.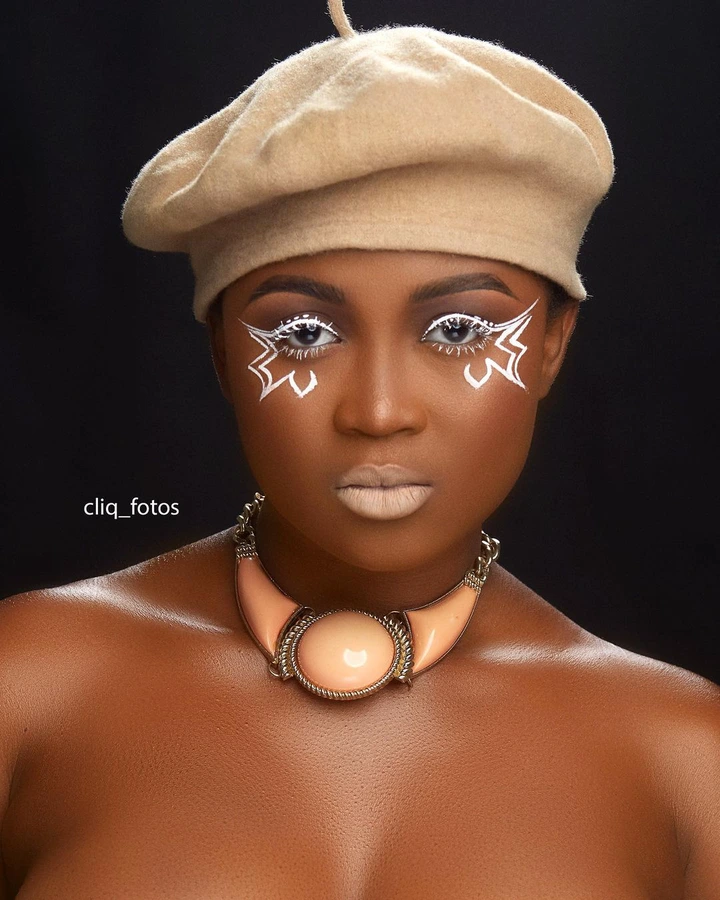 Dede Dezel
Apart from displaying her talent in different images that have gained her international recognition, Dede is also found of displaying her sparkling body shape with glamorous lifestyle that makes her numerous followers find it difficult to stop staring at her pictures whenever she serves them hot on Instagram.
She is courageous and such a lady that feels comfortable in any outfit that pleases her.
Dede Dezel recently posted her breathtaking pictures on Instagram with the caption, "Don't be a beautiful liar!!! Be fearlessly truthful". This has put her followers in awe-inspiring state, thereby making remarkable comments to further motivate the damsel.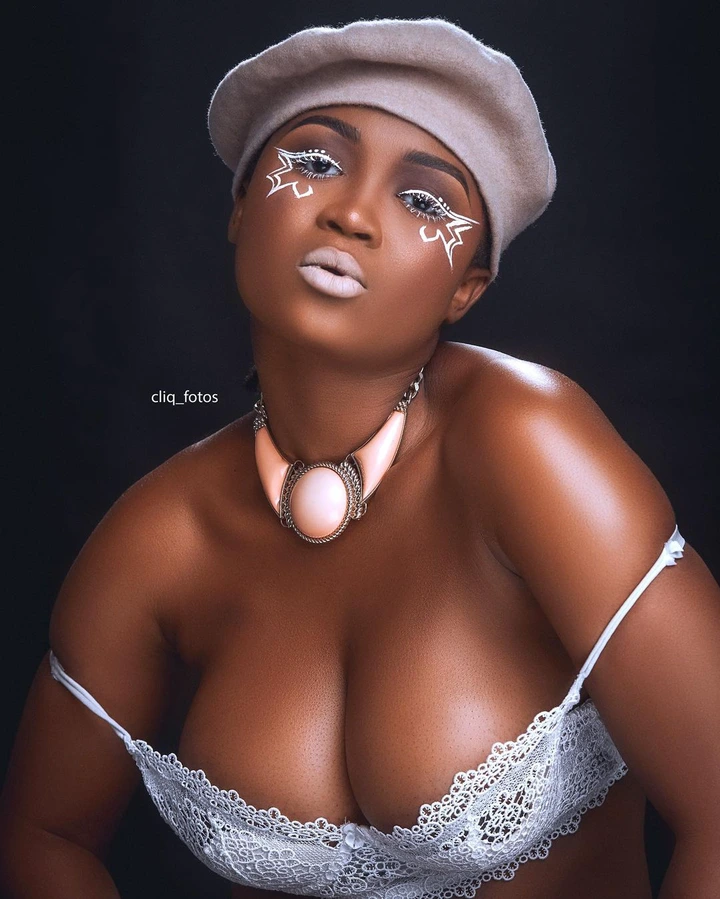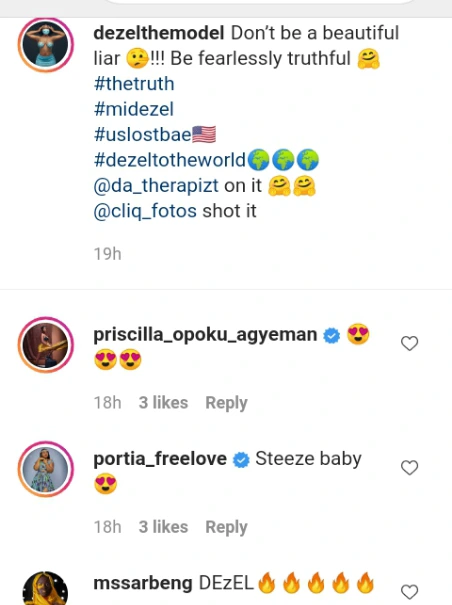 One of her followers identified as larbi_kwaku prays that he should have money and marry the damsel.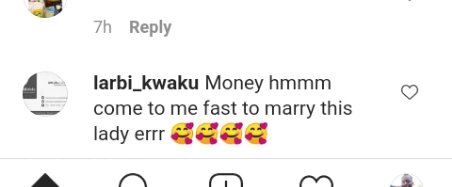 One special thing to note about this raw talented model is her love for African culture; she displays this in almost all her photographs. The recent pictures also have touch of African style where she wears face paint, she is quite looking appealing.
Dede has huge fan with more than 600,000 followers, this beautiful video vixen did not limit herself for entertainment alone, she is also a professional cook, an entrepreneur and a philanthropist having her foundation known as 'Glow Foundation'.
Take a look at more of her pictures here.