Beauty is not just judged by facial looks alone, there are so many other things people check out in a lady before it is concluded that she is beauty. Luchi Donalds, apart from looking good facially, also has a good fashion sense.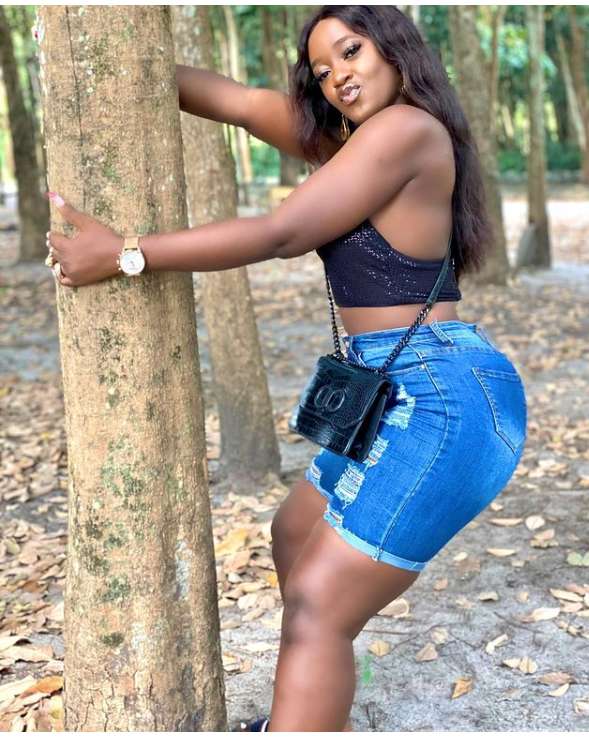 Luchy Donalds is a beautiful Nollywood actress who has being featured in so many blockbuster movies. One of the best roles, she loves to act, is the role of a young lady in a love affair.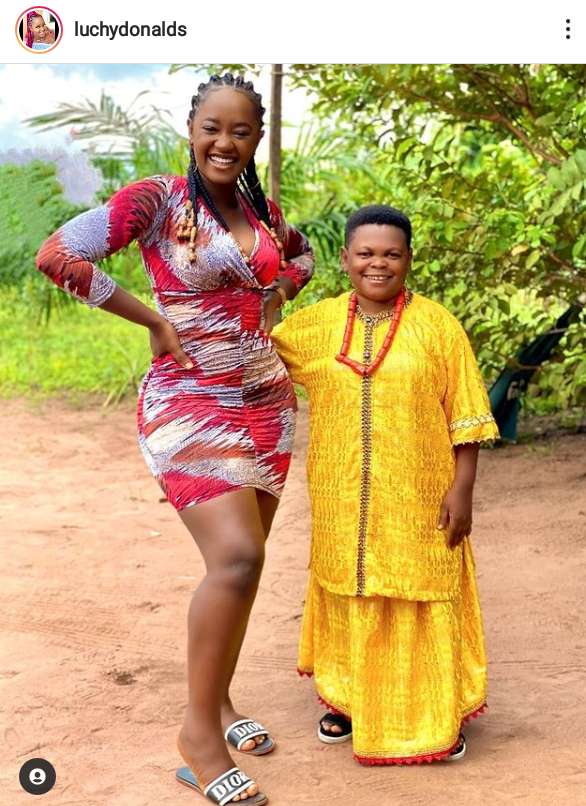 Luchy Donalds with Osita
Luchy Donalds has acted alongside many other popular Nollywood actors and actresses, in the persons of Fredrick Lonald, Mercy Johnson, Yul Edochie, Osita Iheneme, Zubby Michael and so many others.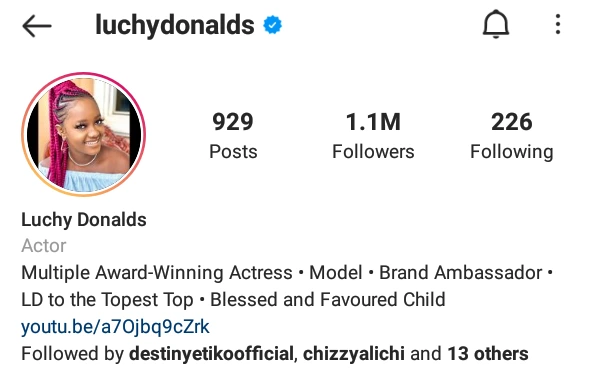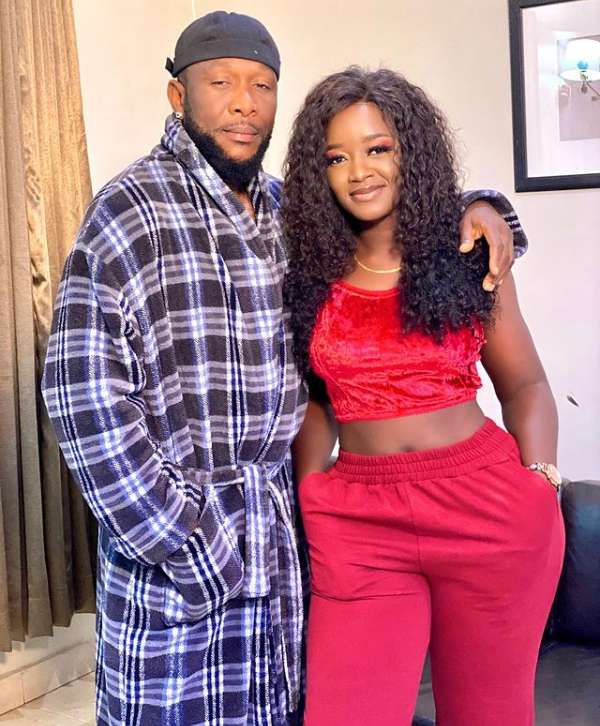 Luchy with another actor
Talking about Luchy's lifestyle both on sets and off screens, she is a very beautiful lady with a good taste of fashion.She is very descent in her mode of dressing.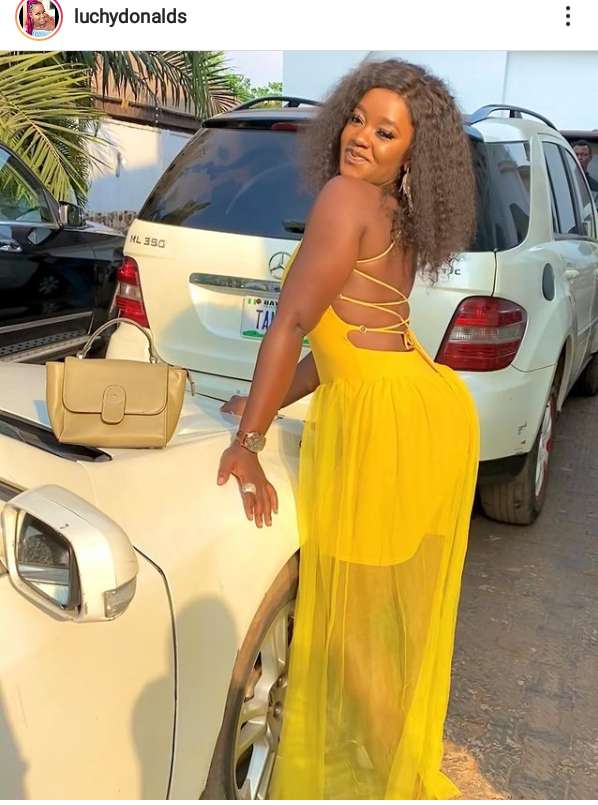 This yellow outfit say it all as it brought out all her endowments
Not only that, she doesn't also dress out of trend. She also has a beautiful shape that complements her fashion lifestyle.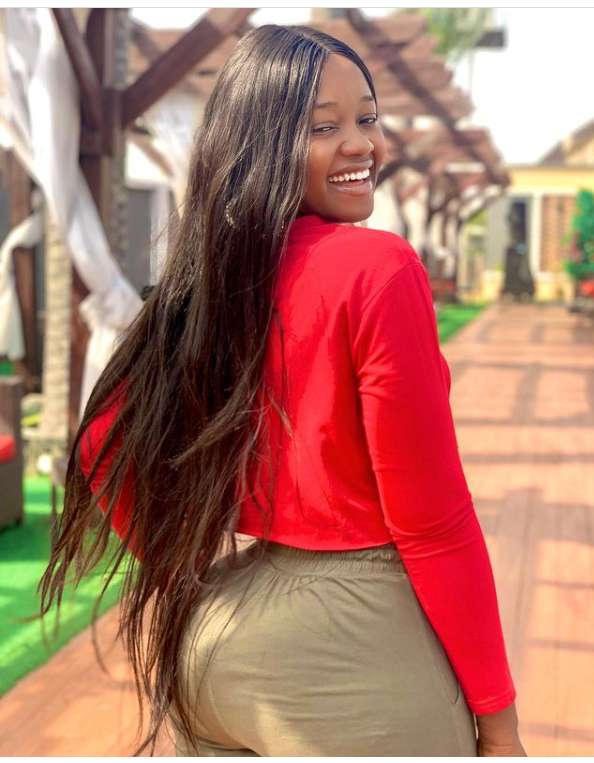 Here are more beautiful pictures of Luchy Donalds on latest trending outfits: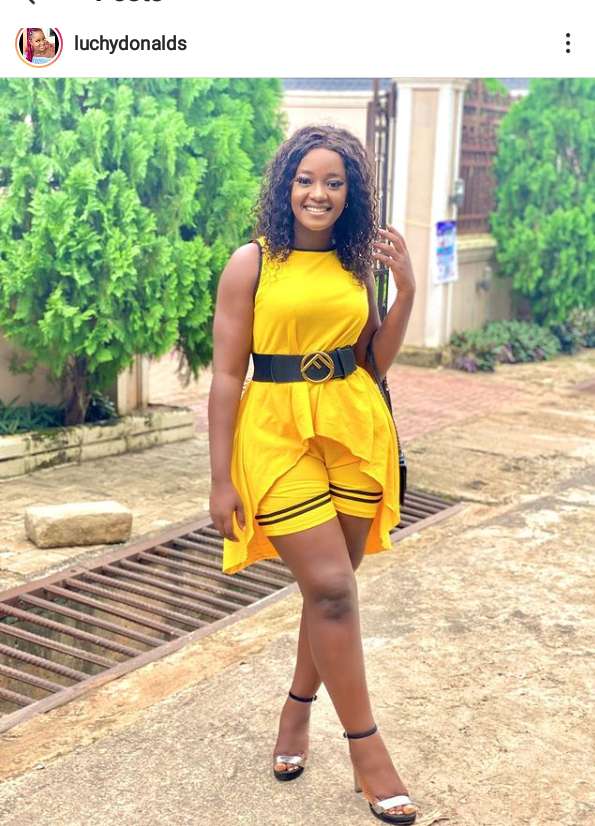 The yellow outfit of a top with bum short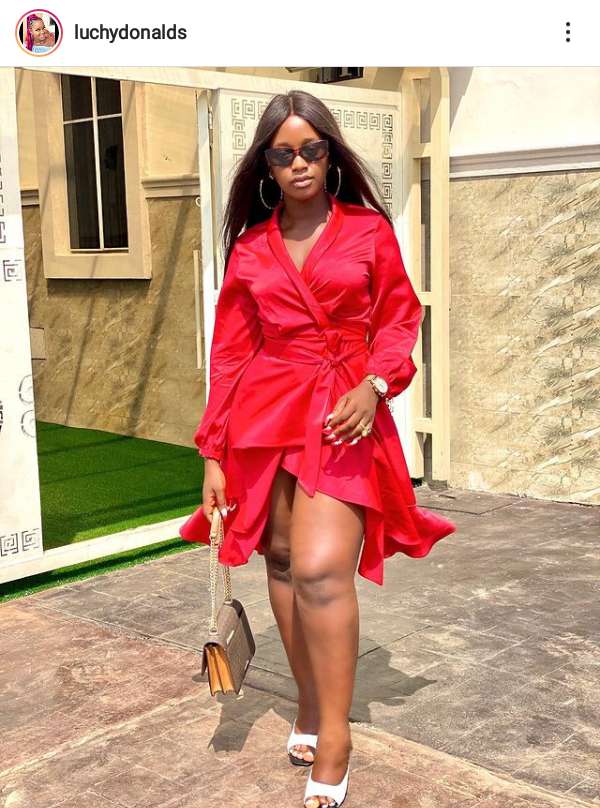 This red outfit gave her shape a new beautiful look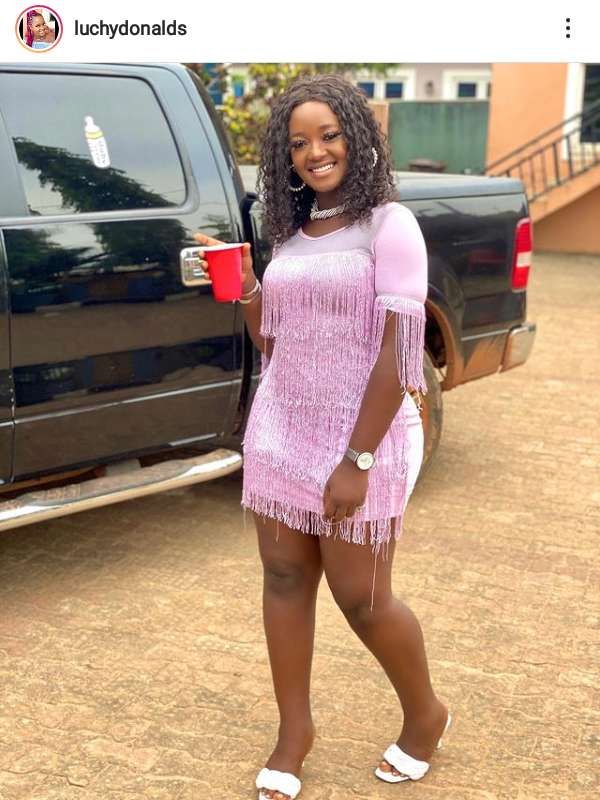 This mofe coloured dressed speaks volume on her shape
Z
Wow, this also gave her shape a new figure