Actress Kiitan Bukola Replies Those Who Condemned Her For The Photos She Posted on Salah Day
WarmestColor11h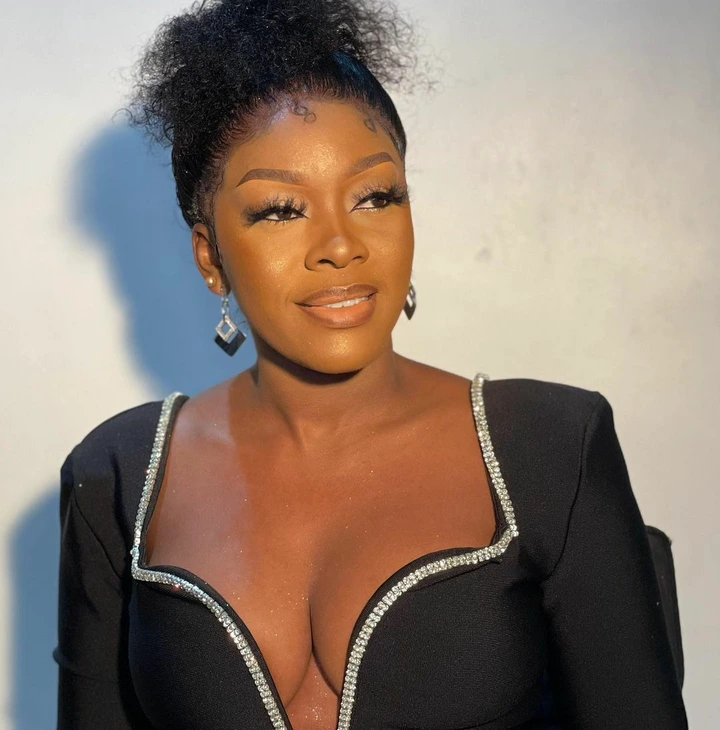 Upcoming Yoruba actress Olaoluwakiitan Bukola yesterday on Salah day posted some photos of herself in Bikini on Instagram, and it got several reactions from people. From the photos it was obvious that the actress was in Dubai. The actress captioned the photo with the statement "Shebi fasting has finished".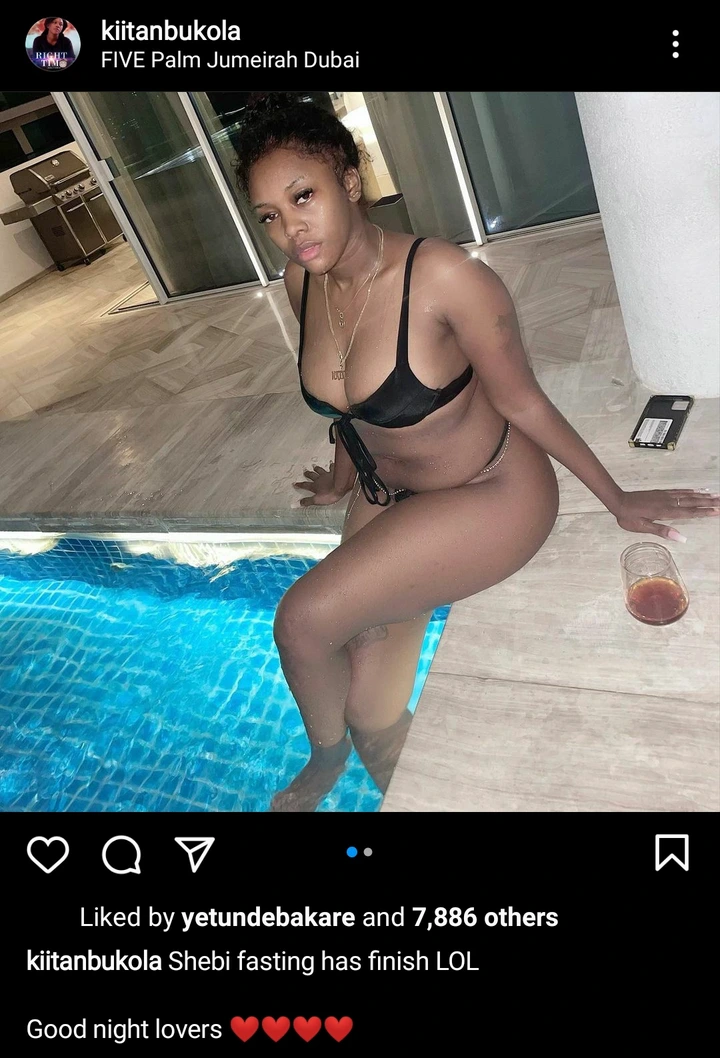 A lot of people spoke about how beautiful she looked. However, some people condemned her for posting such photos on Salah day. Some of them pointed out the fact that such photo was indecent and shouldn't be shared publicly. It appears that the actress saw some of the criticisms and she has now responded via her Instagram page in a recent post.
Her response was posted on popular Nigeria's blog Instablog9ja. The actress made it known that a person's dressing doesn't determine the person's personality. She wrote "No beauty shines brighter than that of a good heart. Dressing has nothing to do with inner motive nor your personality. I wear what I am comfortable in, and go anywhere hat gives me peace, do what makes me happy. In the end its all about my own peace of mind. If I die, in hours you all will just cry and move on, pleasing people won't still please them".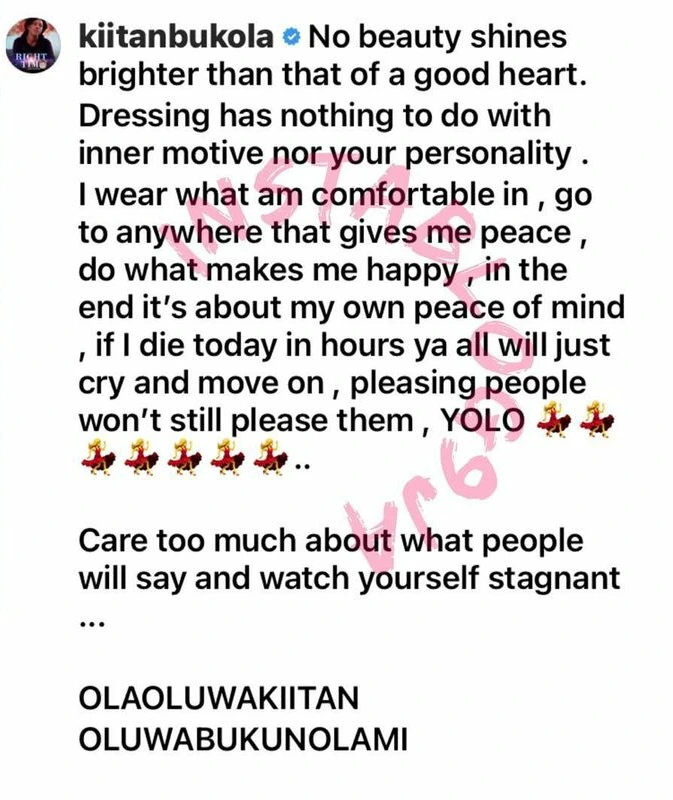 The actress also stated that caring too much about what people say about you would make you remain stagnant.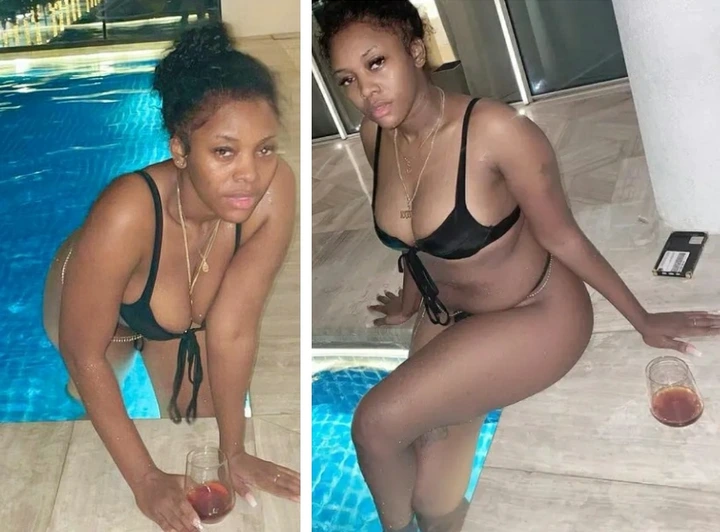 After the actress' response was posted on Instablog9ja, a lot of people commented. Most of those who commented told her to live her life the way she wants it, they also pointed out the fact that they didn't see anything wrong with the dress she wore. Check out some of the comments below.