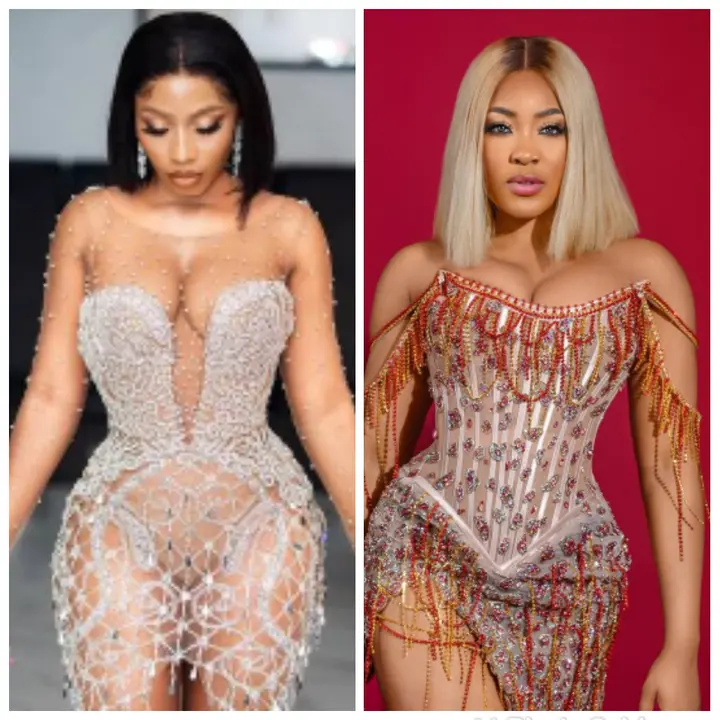 Though Erica celebrated her 27th birthday 13 th of march and Mercy celebrated hers September 29th.
Mercy dress was designed by @Tubo_ while that of Erica was designed by @ magnetic elegance but they also have something similar,which is both were styled by @swankyjerry,a top stylist and designer.
Both have a snatched waist dress which protrude the hip.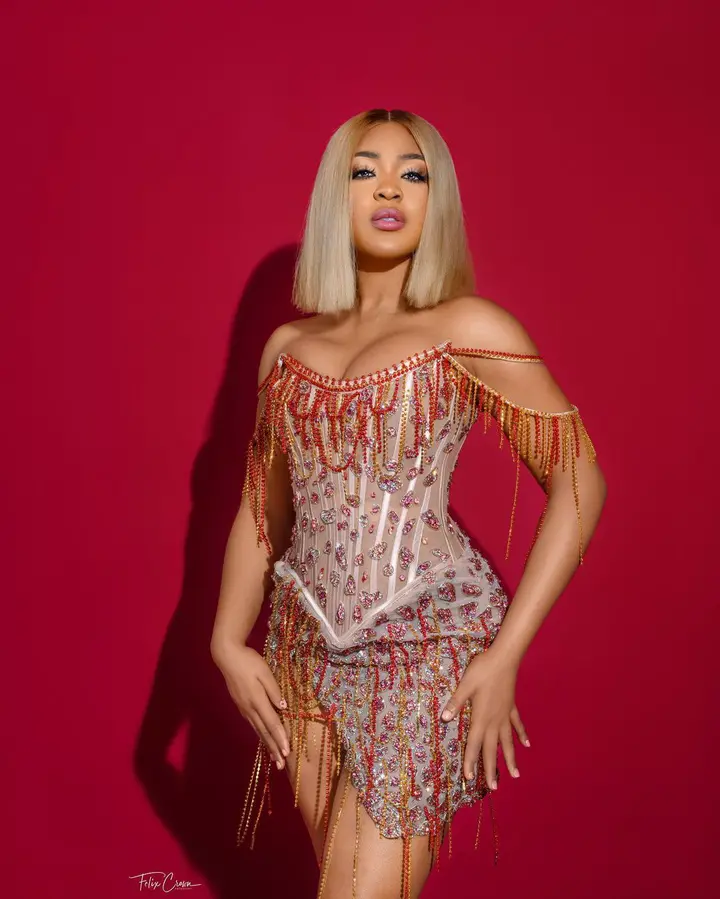 Erica's dress was hand beaded with golden and red crystal beads that glitter and shine which portray her name as the "stargirl" of the elite because stars shines.The design of her dress is a basque corset because of the sharp V curve along the pelvic region.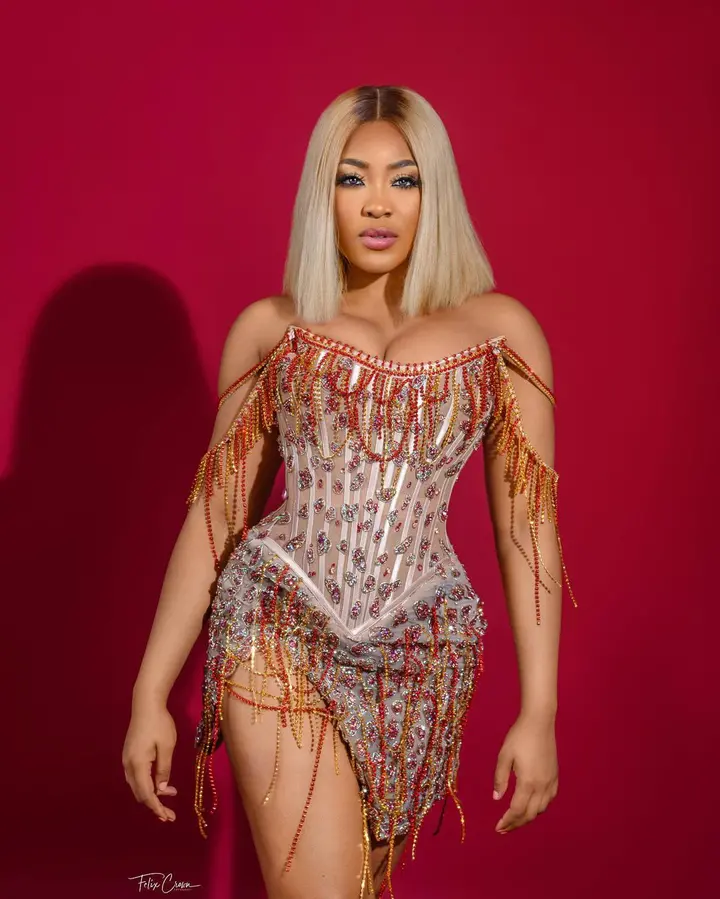 Erica also went blondhair and gorgeous make up, this made the red colour on her dress go along with it, establishing the fact that she is classy and beautiful.
Mercy Eke who is known for her high taste in fashion did more than expected with the dress she wore on her 27th birthday party.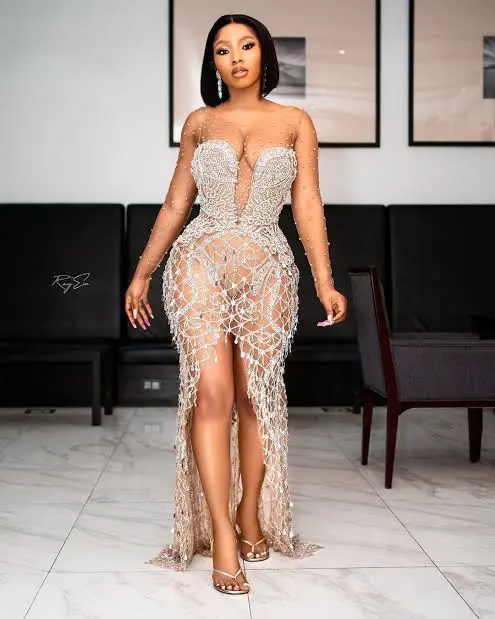 Mercy's gown with net illusion on the neck and hand showed her glowing skin, its a handbead silver lace dress with nude colour linen that looks like her skin and the waist snatch to show her beautiful curve.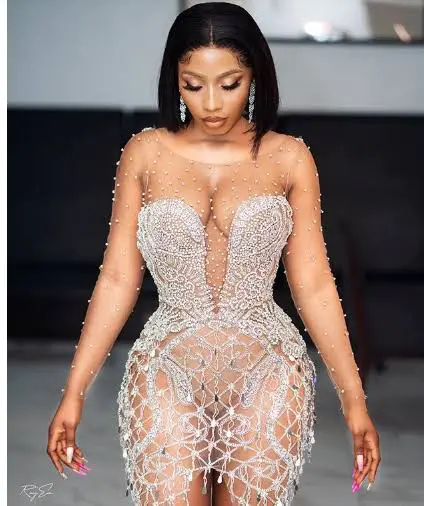 Other photos of dress they used for photoshoot are below.