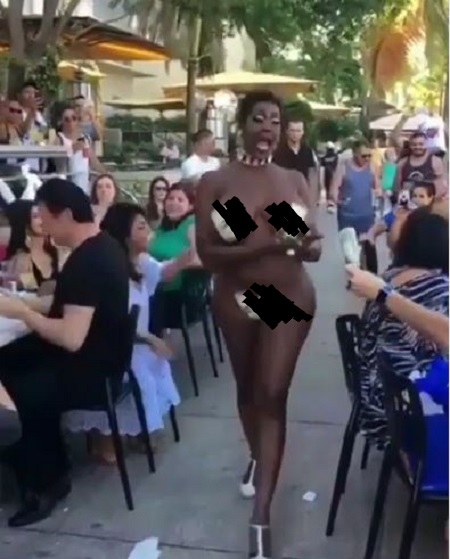 A black woman has been filmed dancing n*ked in a public place and in front of many white people for some cash.

The n*ked black woman was dancing in what seemed to be a public gathering. Her breasts and pubic area were covered with money as she shook her body for all to see.

A video of the incident (which we cannot display here) has since gone viral for all the wrong reasons with many people calling out black women for choosing to reduce themselves to s*x objects.

In the video, the woman can be seen at an outdoor diner, dancing, while people handed money to her.

After she had collected enough, she took it to the streets.

What is even more surprising is that the people around were seen smiling and cheering her on. No one seemed to think it unusual.